Steve LeVine

Steve LeVine is the Future Editor at Axios. Prior to Axios, LeVine was Washington Correspondent for Quartz, the mobile-first startup launched in 2012 by Atlantic Media. Steve is also a Future Tense Fellow at the New America Foundation and an adjunct professor at Georgetown University, where he teaches energy security in the graduate-level Security Studies Program. Previously, Steve was a foreign correspondent for 18 years in the former Soviet Union, Pakistan and the Philippines, running a bureau for The Wall Street Journal, and before that writing for The New York Times, the Financial Times, and Newsweek. He is also an author of two books.
---
Beth Pyles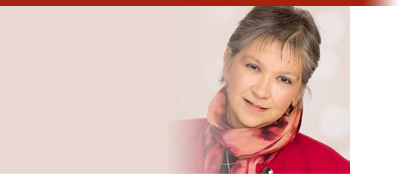 Beth Pyles practiced law as a trial lawyer in West Virginia for twenty-two years before responding to the call to ministry, attending Princeton Theological Seminary, from where she graduated with an M. Div. in 2005.  She is an ordained minister in the Presbyterian Church (USA), serving McDowell Presbyterian Church in Highland County, Virginia since 2005 in a part-time pastorate, which allowed her time to spend two months a year in Iraq with Christian Peacemaker Teams (CPT) from 2005 – 2010.  CPT is a faith-based violence reduction organization with teams in Iraq, Israel/Palestine, Colombia, and part-time presences in northern Canada and on the border between the U.S. and Mexico.
---
Joshua Epstein

Joshua Epstein is Professor of Epidemiology in the NYU College of Global Public Health, and founding Director of the NYU Agent-Based Modeling Laboratory, with affiliated appointments at The Courant Institute of Mathematical Sciences, and the College of Arts & Sciences.
Prior to joining NYU, he was Professor of Emergency Medicine at Johns Hopkins, and Director of the Center for Advanced Modeling in the Social, Behavior, and Health Sciences, with Joint appointments in Economics, Applied Mathematics, International Health, and Biostatistics. Before that, he was Senior Fellow in Economic Studies at the Brookings Institution and Director of the Center on Social and Economic Dynamics. His research interest has been modeling complex social dynamics using mathematical and computational methods, notably the method of Agent-Based Modeling in which he is a recognized pioneer. For this transformative innovation, he was awarded the NIH Director's Pioneer Award in 2008, an Honorary Doctorate of Science from Amherst College in 2010, and was elected to the Society of Sigma XI in 2018.
Joshua & Jim will be discussing his last book, Agent_Zero: Toward Neurocognitive Foundations for Generative Social Science and more.
---
Daniel Schrag

Daniel Schrag is the Sturgis Hooper Professor of Geology, Professor of Environmental Science and Engineering at Harvard University, and Director of the Harvard University Center for the Environment. He also co-directs the Program on Science, Technology and Public Policy at the Belfer Center for Science and International Affairs at the Harvard Kennedy School. Dan's interests include climate change, energy technology, energy policy, and digital technology policy. He is currently working on understanding how tropical ocean dynamics relates to decadal climate variability and climate prediction.
---
Mark Burgess (part 2: money)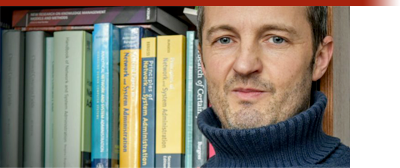 This second conversation will largely focus on Mark's views on money that are largely summarized in his book Money, Ownership. and Agency.
Mark Burgess is a theoretician and practitioner in the area of information systems, whose work has focused largely on distributed information infrastructure. He is known particularly for his work on Configuration Management and Promise Theory. He was the principal Founder of CFEngine, ChiTek-i, and now co-founder and chief innovation officer at Aljabr Inc.
Mark is emeritus professor of Network and System Administration from Oslo University College. He is the author of numerous books, articles, and papers on topics from physics, Network and System Administration, to fiction. He also writes a blog on issues of science and IT industry concerns. Today, he works as an
---
Jessica Flack

Jessica Flack is a professor at the Santa Fe Institute. Flack directs SFI's Collective Computation Group (C4). Flack was formerly founding director of the Center for Complexity and Collective Computation in the Wisconsin Institute for Discovery at the University of Wisconsin, Madison. Flack received her Ph.D. from Emory in 2003, studying cognitive science, animal behavior and evolutionary theory, and B.A. with honors from Cornell in 1996. Flack's work has been covered by scientists and science journalists in many publications and media outlets, including Quanta Magazine, the BBC, NPR, Nature, Science, The Economist, New Scientist, and Current Biology.
---
Hanzi Freinacht (part 2)
Hanzi Freinacht is a political philosopher, historian & sociologist, author of The Listening Society, Nordic Ideology, and the upcoming book The 6 Hidden Patterns of World History. As a writer, Hanzi combines in-depth knowledge of several sciences and disciplines and offers maps of our time and the human condition with his characteristically accessible, poetic and humorous writing style – challenging the reader's perspective of herself and the world. He epitomizes much of the metamodern philosophy and can be considered a personification of this strand of thought.
---
Shahin Farshchi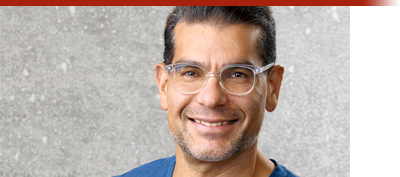 Shahin empowers visionary founders aiming to accelerate humanity and build a fantastic future through feats of engineering. He built brain-machine interfaces for his PhD in Electrical Engineering, hybrids at General Motors, founded a wireless vital sign monitoring company, and as a Partner at Lux, has funded chip (Nervana), rocket (Relativity), satellite (Planet), robotics (Covariant.ai), and driverless car (Zoox) companies. Lux is a $2.4B VC that invests in tomorrow's transformational companies across healthcare and technology.
---
Joe Brewer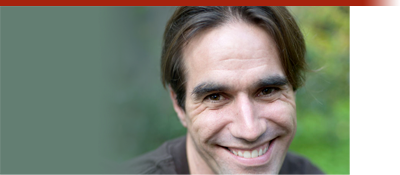 Joe Brewer is the Executive Director for the
Center for Applied Cultural Evolution
. He is a complexity researcher trained in the cognitive and evolutionary sciences. His work focuses on the converging global challenges that currently threaten the future of humanity. He helped create the 
Cultural Evolution Society
 — a scientific organization devoted to advancing the scholarly field of research in this integrative domain. Joe has also helped launch Evonomics magazine to promote the applications of evolution and complexity to the field of economics.
He recently started a study group called Earth Regenerators to build a community of practice around the restoration of planetary health while safeguarding humanity's future. Joe was formerly a member of the Center for Complex Systems Research at the University of Illinois, Urbana-Champaign and was a research fellow with George Lakoff at the Rockridge Institute in Berkeley.
---
Jon Wilkins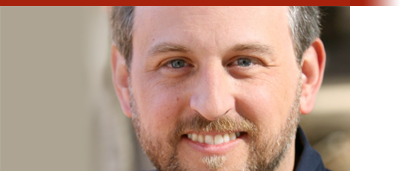 Jon Wilken is a professor & research scholar at the Ronin Institute. His interests are in evolutionary theory, broadly defined. His prior work has focused on coalescent theory and genomic imprinting. His current research has continued in those areas, and has expanded into areas like human language and demographic history, altruism, cultural evolution, and statistical inference.
---
Daniel Christian Wahl (part 2)

Daniel is an international consultant and educator specializing in biologically-inspired whole systems design and transformative innovation. He is a biologist (University of Edinburgh and University of California), holds an MSc in Holistic Science (Schumacher College) and a PhD in Design (CSND, University of Dundee, 2006).
Daniel has worked with local and national governments on foresight and futures, facilitated seminars on sustainable development for the UNITAR affiliated training centre CIFAL Scotland, consulted companies like Camper, Ecover and Lush on sustainable innovation, and has co-authored and taught sustainability training courses for Gaia Education, LEAD International and various universities and design schools. He is also a member of the International Futures Forum, a fellow of the Royal Society of the Arts (FRSA), co-founder of Biomimicry Iberia, and brought Bioneers to Europe in 2010.
Daniel currently works for Gaia Education and the SMART UIB project of the Universidad de las Islas Balears. Triarchy Press published his first book, Designing Regenerative Cultures, in 2016.