Mark Burgess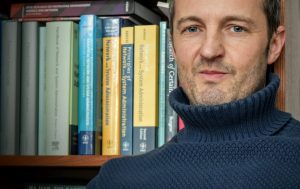 Mark Burgess is a theoretician and practitioner in the area of information systems, whose work has focused largely on distributed information infrastructure. He is known particularly for his work on Configuration Management and Promise Theory. He was the principal Founder of CFEngine, ChiTek-i, and now co-founder and chief innovation officer at Aljabr Inc.
Mark is emeritus professor of Network and System Administration from Oslo University College. He is the author of numerous books, articles, and papers on topics from physics, Network and System Administration, to fiction. He also writes a blog on issues of science and IT industry concerns. Today, he works as an advisor on science and technology matters all over the world.
---
Roman Yampolskiy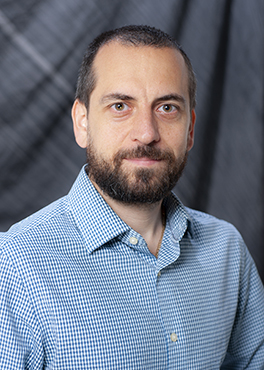 Dr. Roman V. Yampolskiy is a Tenured Associate Professor in the department of Computer Engineering and Computer Science at the Speed School of Engineering, University of Louisville. He is the founding and current director of the Cyber Security Lab and an author of many books including Artificial Superintelligence: a Futuristic Approach. Dr. Yampolskiy is a Senior member of IEEE and AGI; Member of Kentucky Academy of Science, and Research Advisor for MIRI and Associate of GCRI. His main areas of interest are AI Safety, Artificial Intelligence, Behavioral Biometrics, Cybersecurity, Digital Forensics, Games, Genetic Algorithms, and Pattern Recognition.
---
Pamela McCorduck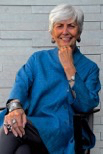 Pamela McCorduck is the author of eleven published books, four of them novels, seven of them non-fiction, mainly about aspects of artificial intelligence. She'd first met AI when she was an undergraduate English major at Berkeley, and became steeped in the culture at Stanford and Carnegie Mellon Universities. In 1979 she published the first modern history of artificial intelligence, Machines Who Think, a book said to have influenced a generation of young AI researchers. Her latest book, This Could Be Important: My Life and Times with the Artificial Intelligentsia, is memoir, social history, and group biography of the founding fathers of AI, and describes the friendships, professional and personal, that laid the foundation for her continuing fascination with AI. McCorduck lived for 40 years in New York City until family called her back to California where she now lives in the San Francisco Bay Area.
---
Sara Kindsfater-Yerkes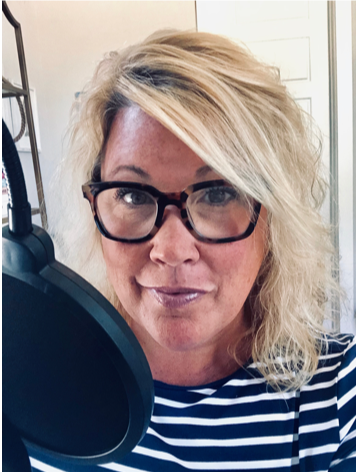 Sara Kindsfater-Yerkes is a hands-on expert in transforming cultures, guiding strategic change, and developing leaders and teams. As a Consultant and Coach at bluSKY Strategy, a company she founded, Sara works with leaders who want to infuse their organizations with startup innovation, a customer-first mindset, and operational agility. Her clients span the private sector and federal agencies — coaching HR and IT leaders in managing the impact of emerging technology, building a best in class workforce, implementing lean thinking, and creating cultures of change and agility.
---
Jeff Gomez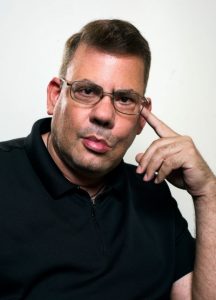 Jeff Gomez, CEO of Starlight Runner, is a leading expert in the fields of brand narrative, story world development, creative franchise design, and transmedia storytelling. He specializes in the expansion of entertainment properties, premium brands, and socio-political themes into highly successful multi-platform communications and international campaigns. As a producer accredited by the Producers Guild of America, Jeff also develops the story worlds of films, TV shows, videogames, toys, books, comics, apps, virtual reality projects, and theme park attractions.
Jeff's pop culture work has impacted such blockbuster properties as Disney's Pirates of the Caribbean, James Cameron's Avatar, Hasbro's Transformers, Sony Pictures' Spider-Man and Men in Black, Microsoft's Halo, and Nickelodeon's Teenage Mutant Ninja Turtles.
---
John Robb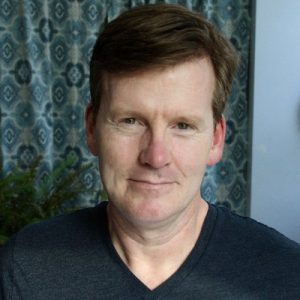 John Robb is an author, inventor, entrepreneur, technology analyst, engineer, and military pilot. He's started numerous successful technology companies, including one in the financial sector that sold for $295 million and one that pioneered the software we currently see in use at Facebook and Twitter. John's insight on technology and governance has appeared on the BBC, Fox News, National Public Radio, CNBC, The Economist, The New York Times, The Wall Street Journal, and BusinessWeek.
John served as a pilot in a tier one counter-terrorism unit that worked alongside Delta and Seal Team 6. He wrote the book Brave New War on the future of national security, and has advised the Joint Chiefs of Staff, NSA, DoD, CIA, and the House Armed Services Committee.
---
Jessica Flack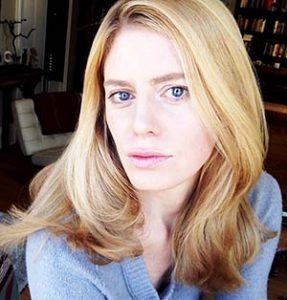 Jessica Flack is a professor at the Santa Fe Institute. Flack directs SFI's Collective Computation Group (C4). Flack was formerly founding director of the Center for Complexity and Collective Computation in the Wisconsin Institute for Discovery at the University of Wisconsin, Madison. Flack received her Ph.D. from Emory in 2003, studying cognitive science, animal behavior and evolutionary theory, and B.A. with honors from Cornell in 1996. Flack's work has been covered by scientists and science journalists in many publications and media outlets, including Quanta Magazine, the BBC, NPR, Nature, Science, The Economist, New Scientist, and Current Biology.
---
Richard Field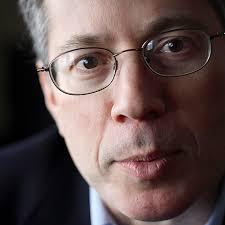 Richard Field is Director of the Institute for Financial Transparency. The organization's investor-led Transparency Label initiative brings transparency to the currently opaque corners of the global financial system. It uses a label to distinguish between securities and financial benchmarks that are transparent and unrigged and those, like sub-prime mortgage-backed securities and Libor interest rates, that are opaque and rigged. Richard is also the author of Transparency Games: How Bankers Rig the World of Finance.
---
Michael Mauboussin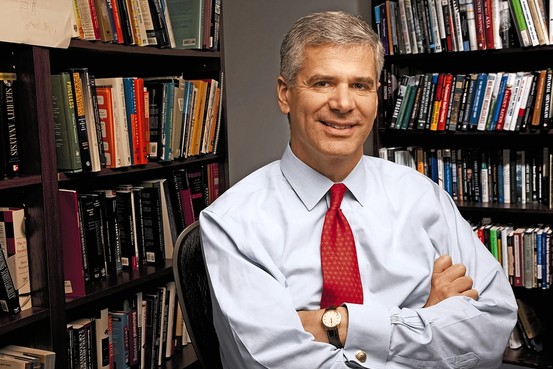 Michael J. Mauboussin is Director of Research at BlueMountain Capital Management. Prior to joining BlueMountain, he was Head of Global Financial Strategies at Credit Suisse and Chief Investment Strategist at Legg Mason Capital Management. He is also the author of three books, including More Than You Know: Finding Financial Wisdom in Unconventional Places, named in the The 100 Best Business Books of All Time by 800-CEO-Read. Michael has been an adjunct professor of finance at Columbia Business School since 1993, and received the Dean's Award for Teaching Excellence in 2009 and 2016. He is also chairman of the board of trustees of the Santa Fe Institute, a leading center for multi-disciplinary research in complex systems theory.
---
Jason Brennan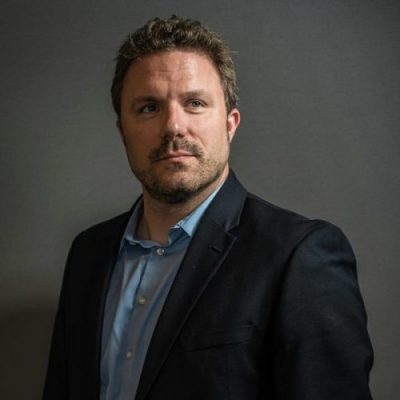 Jason Brennan is Robert J. and Elizabeth Flanagan Family Professor of Strategy, Economics, Ethics, and Public Policy at the McDonough School of Business at Georgetown University. He is also Research Professor at the University of Arizona's Freedom Center and Department of Political Economy and Moral Science. He specializes in politics, philosophy, and economics. Jason is the author of 10 books, including Cracks in the Ivory Tower, with Phil Magness; When All Else Fails: The Ethics of Resistance to State Injustice; and Against Democracy.
---
Nora Bateson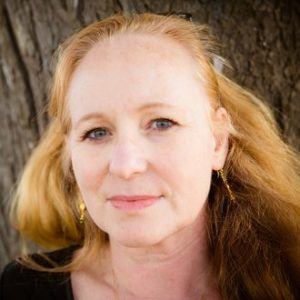 Nora Bateson is an award-winning filmmaker, writer and educator, as well as President of the International Bateson Institute, based in Sweden. Her work asks the question, "How we can improve our perception of the complexity we live within, so we may improve our interaction with the world?" An international lecturer, researcher and writer, Nora wrote, directed and produced the award-winning documentary, An Ecology of Mind, a portrait of her father, Gregory Bateson. Her work brings the fields of biology, cognition, art, anthropology, psychology, and information technology together into a study of the patterns in ecology of living systems. Her book, Small Arcs of Larger Circles, is a revolutionary personal approach to the study of systems and complexity.
---
Gary Marcus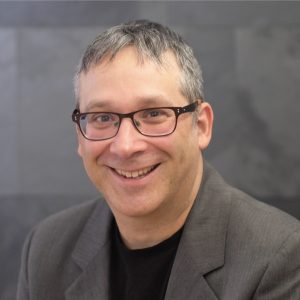 Gary Marcus is a scientist, best-selling author, and entrepreneur. He is Founder and CEO of Robust.AI, and was Founder and CEO of Geometric Intelligence, a machine learning company acquired by Uber in 2016. He is the author of five books, including The Algebraic Mind, Kluge, The Birth of the Mind, and The New York Times bestseller Guitar Zero, as well as editor of The Future of the Brain and The Norton Psychology Reader.
He has published extensively in fields ranging from human and animal behavior to neuroscience, genetics, linguistics, evolutionary psychology, and artificial intelligence, often in leading journals such as Science and Nature, and is perhaps the youngest Professor Emeritus at NYU. His newest book, co-authored with Ernest Davis, Rebooting AI: Building Machines We Can Trust aims to shake up the field of artificial intelligence.
---
Jordan Hall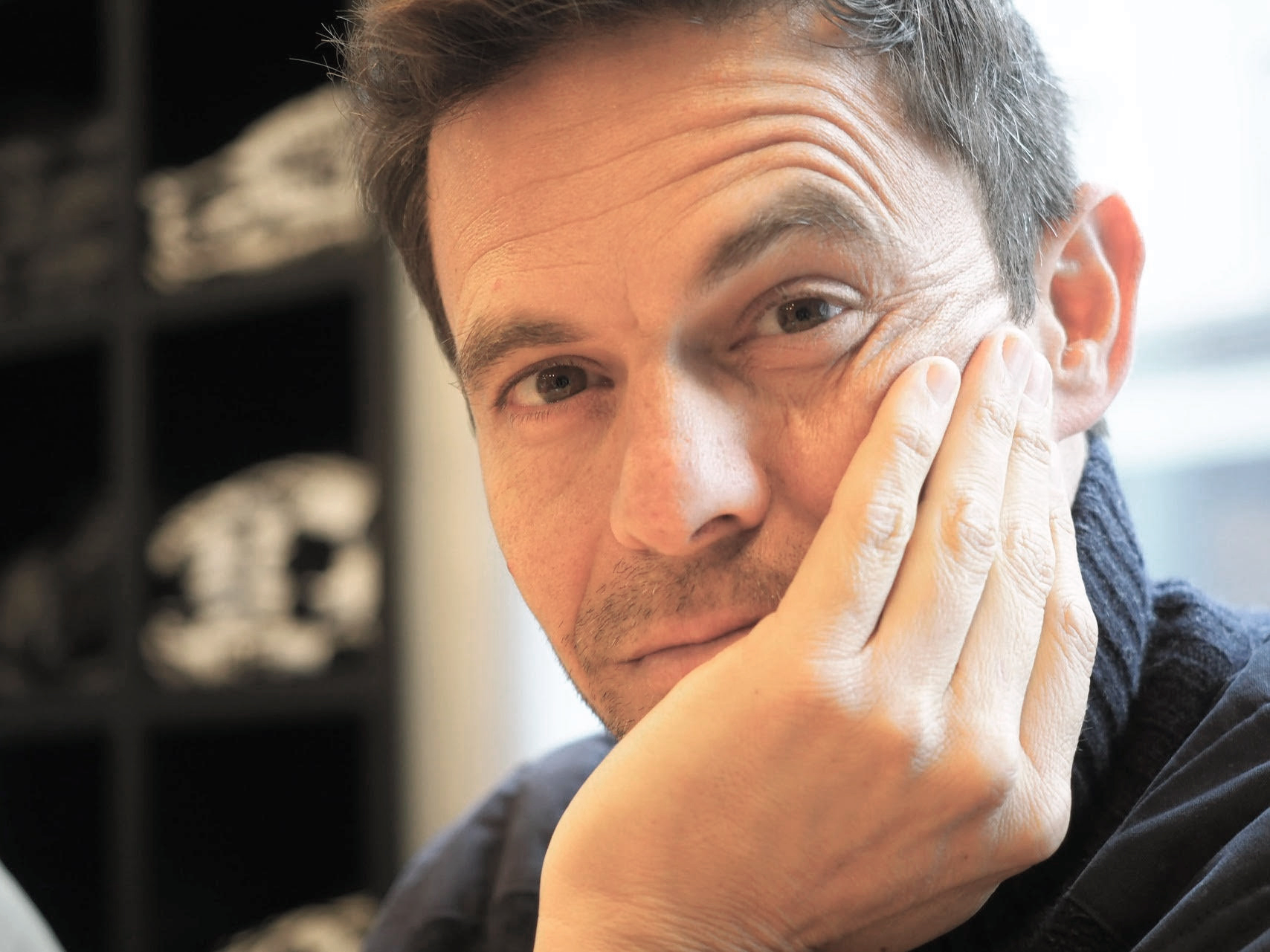 Jordan is the Co-founder and Executive Chairman of the Neurohacker Collective. He is now in his 17th year of building disruptive technology companies. Jordan's interests in comics, science fiction, computers, and way too much TV led to a deep dive into contemporary philosophy (particularly the works of Gilles Deleuze and Manuel DeLanda), artificial intelligence and complex systems science, and then, as the Internet was exploding into the world, a few years at Harvard Law School where he spent time with Larry Lessig, Jonathan Zittrain and Cornel West examining the coevolution of human civilization and technology.
---
Ken McCarthy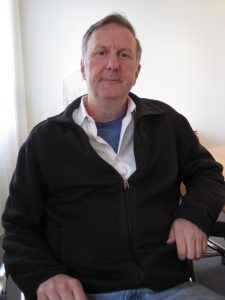 Ken McCarthy was one of the earliest and most effective evangelists of the movement to commercialize the Internet. Ever click on a banner ad? Ever calculate a click through rate? Ever send an email with commercial intent? These things had an origin. Ken had a hand in all of them and was literally present at their creation.
Ken was also one of the first to see the potential of and use the then-new pay-per-click ad platforms back when clicks were uniformly priced at a dime each. He was one of the earliest advocates of Google AdWords which had a lot of trouble gaining traction, let alone comprehension, in its first year.
---
Steve LeVine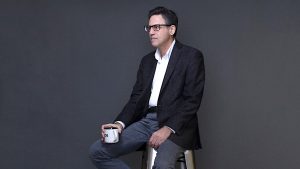 Steve LeVine is the Future Editor at Axios. Prior to Axios, LeVine was Washington Correspondent for Quartz, the mobile-first startup launched in 2012 by Atlantic Media. Steve is also a Future Tense Fellow at the New America Foundation and an adjunct professor at Georgetown University, where he teaches energy security in the graduate-level Security Studies Program. Previously, Steve was a foreign correspondent for 18 years in the former Soviet Union, Pakistan and the Philippines, running a bureau for The Wall Street Journal, and before that writing for The New York Times, the Financial Times, and Newsweek. He is also an author of two books.
---
Jamie Wheal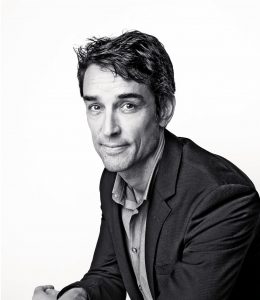 Jamie Wheal is the author of the global bestseller and Pulitzer Prize nominated Stealing Fire: How Silicon Valley, Navy SEALs and Maverick Scientists are Revolutionizing the Way We Live and Work and the founder of the Flow Genome Project, an international organization dedicated to the research and training of ultimate human performance. Since founding the organization in 2011, it has gone on to become the leading voice of evidence-based peak performance in the world, counting award-winning academics, legendary professional athletes, special operations commanders, and Fortune 500 business leaders among the hundreds of thousands of people in its global community.
---
Bret Weinstein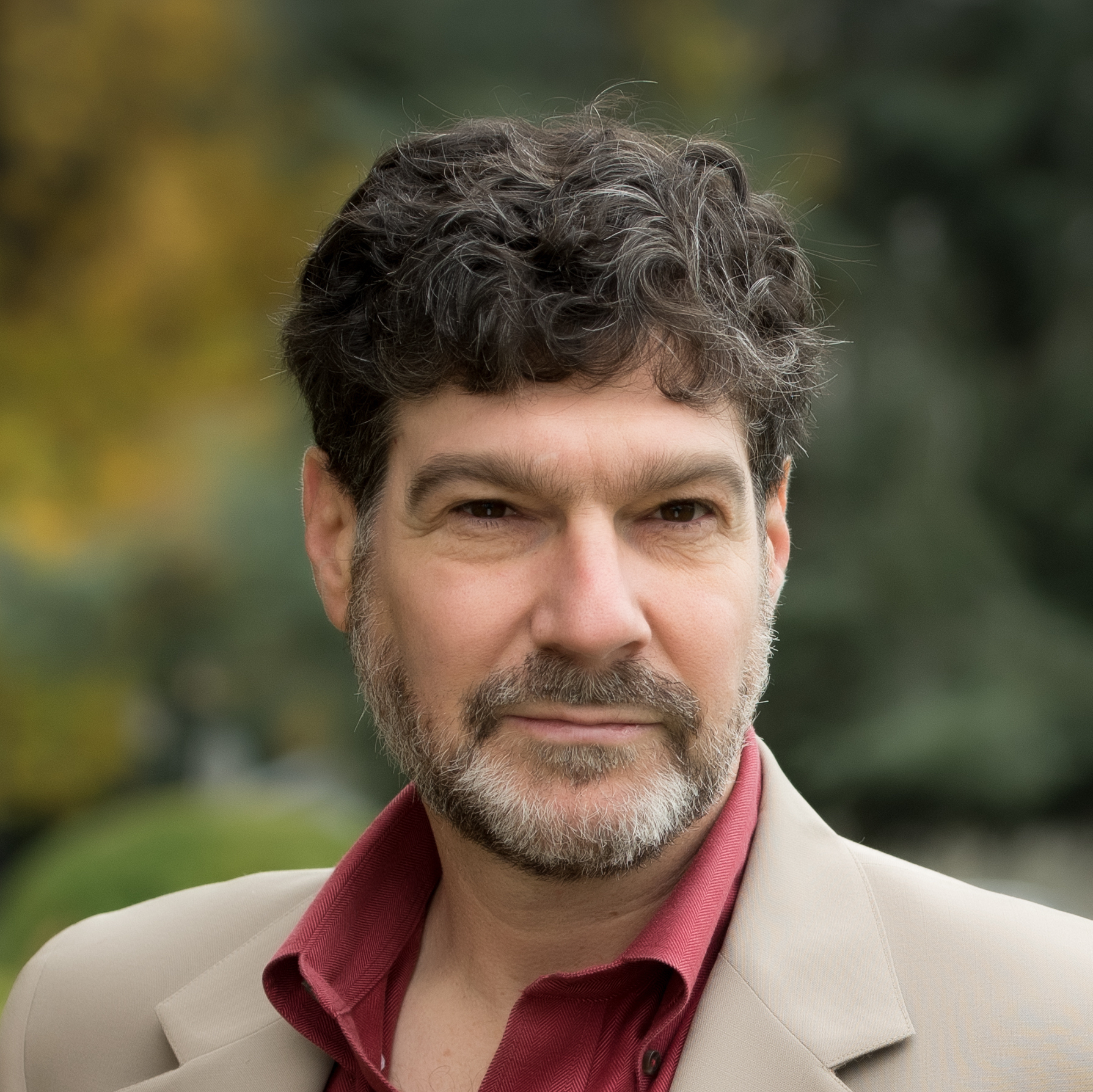 Bret Weinstein has spent two decades exploring the frontiers of evolutionary biology. He is currently working to uncover the evolutionary meaning of large scale patterns in human history, and seeking a game-theoretically stable path forward for humanity. His scholarly research is focused on evolutionary trade-offs. He has worked on the evolution of senescence and cancer, species diversity gradients, and the adaptive significance of human morality and religion. He has written for The Wall Street Journal and testified to the U.S. Congress regarding questions of freedom of expression on college campuses. He is the host of Bret Weinstein's DarkHorse Podcast.
---
Jessika Trancik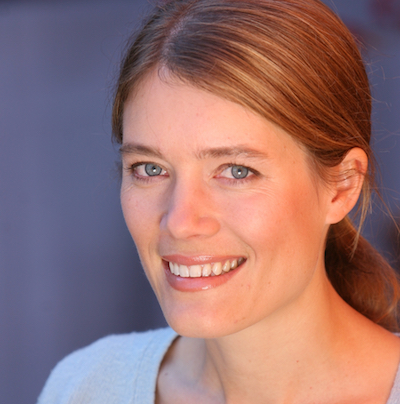 Jessika Trancik is an Associate Professor in the Institute for Data, Systems and Society (IDSS) at the Massachusetts Institute of Technology. She is also an external professor at the Santa Fe Institute. She received her B.S. in materials science and engineering from Cornell University and her Ph.D. in materials science from the University of Oxford as a Rhodes Scholar. Her research group studies the dynamic costs and environmental impacts of energy technologies to inform technology design and policy.
---
Daniel Schrag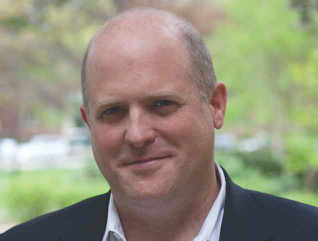 Daniel Schrag is the Sturgis Hooper Professor of Geology, Professor of Environmental Science and Engineering at Harvard University, and Director of the Harvard University Center for the Environment. He also co-directs the Program on Science, Technology and Public Policy at the Belfer Center for Science and International Affairs at the Harvard Kennedy School. Dan's interests include climate change, energy technology, energy policy, and digital technology policy. He is currently working on understanding how tropical ocean dynamics relates to decadal climate variability and climate prediction.
---
Melanie Mitchell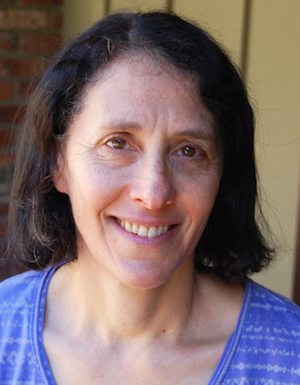 Melanie Mitchell is Professor of Computer Science at Portland State University, and External Professor and Co-Chair of the Science Board at the Santa Fe Institute. Mitchell has also held faculty or professional positions at the University of Michigan, Los Alamos National Laboratory, and the OGI School of Science and Engineering. She is the author or editor of seven books and numerous scholarly papers in the fields of artificial intelligence, cognitive science, and complex systems, including her latest, Artificial Intelligence: A Guide for Thinking Humans.