---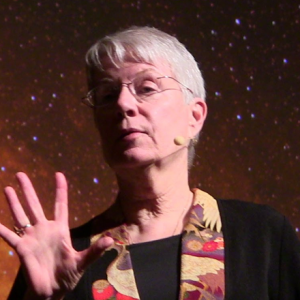 Jill Tarter received her Bachelor of Engineering Physics Degree with Distinction from Cornell University and her Master's Degree and a Ph.D. in Astronomy from the University of California, Berkeley. She served as Project Scientist for NASA's SETI program, the High Resolution Microwave Survey, and has conducted numerous observational programs at radio observatories worldwide.
Since the termination of funding for NASA's SETI program in 1993, she has served in a leadership role to secure private funding to continue the exploratory science. Currently, she serves on the management board for the Allen Telescope Array, an innovative array of 350 (when fully realized) 6-m antennas at the Hat Creek Radio Observatory, it will simultaneously survey the radio universe for known and unexpected sources of astrophysical emissions, and speed up the search for radio emissions from other distant technologies by orders of magnitude.
Jill is a frequent speaker for science teacher meetings and at museums and science centers, bringing her commitment to science and education to both teachers and the public. Many people are now familiar with her work as portrayed by Jodie Foster in the movie Contact.
---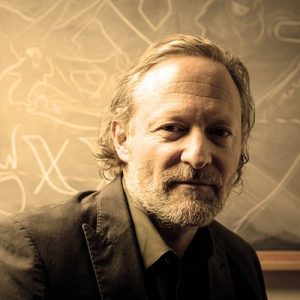 David Krakauer is President and William H. Miller Professor of Complex Systems at the Santa Fe Institute. David's research focuses on the evolutionary history of information processing mechanisms in biology and culture. This includes genetic, neural, linguistic and cultural mechanisms. The research spans multiple levels of organization, seeking analogous patterns and principles in genetics, cell biology, microbiology and in organismal behavior and society.
---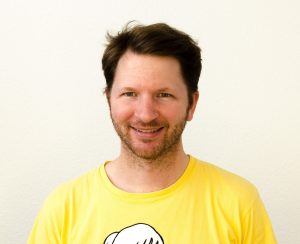 Trent McConaghy is the Founder of Ocean Protocol, a decentralized data economy to spread the benefits of AI. Before that, he founded Solido Design Automation, using AI to help drive Moore's Law. Solido software is now broadly used for modern chip design, from Apple to Nvidia to TSMC. Siemens acquired Solido in 2017. Prior to that, he worked on creative AI, in both his PhD and his first startup (ADA, acquired by Synopsys in 2004). He started his career doing AI research at the Canadian Department of Defense in the late 1990s.
Trent has written seminal essays on Token Engineering, decentralized autonomous AIs and Nature 2.0, tokenizing the enterprise, and crowdfunding and curating the future of civilization. He wrote two critically acclaimed books on AI, creativity and circuit design, and has authored or co-authored over 40 papers and patents. He's given invited talks at the UN, European Commission, Stanford, MIT, Berkeley, TedX, Jet Propulsion Lab, Santa Fe Institute, and more. He advises governments on AI * blockchain. He lives in Berlin, Germany. More info: www.trent.st.
---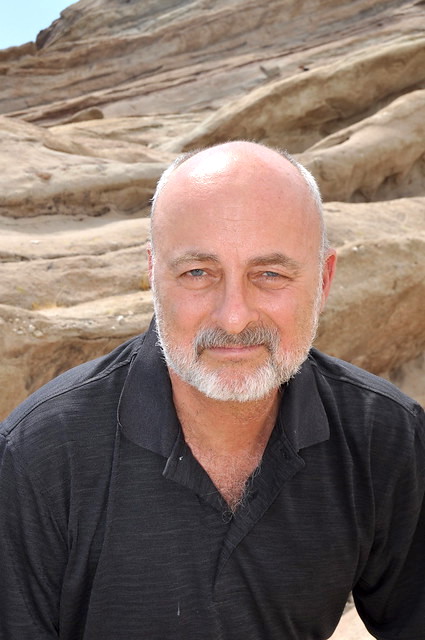 David Brin is best-known for shining light — plausibly and entertainingly — on technology, society, and countless challenges confronting our rambunctious civilization. His bestselling novels include The Postman (filmed in 1997) plus explorations of our near-future in Earth and Existence. Other novels are translated into over 25 languages. His short stories explore vividly speculative ideas. Brin's nonfiction book The Transparent Society won the American Library Association's Freedom of Speech Award for exploring 21st century concerns about security, secrecy, accountability and privacy.
As a scientist, tech-consultant and world-known author, he speaks, advises, and writes widely on topics from national defense and homeland security to astronomy and space exploration, SETI and nanotechnology, future/prediction, creativity, and philanthropy. Urban Developer Magazine named him one of four World's Best Futurists, and he was cited as one of the top 10 writers the AI elite follow.
---
Brian Nosek is Co-Founder and Executive Director of the Center for Open Science (COS) that operates the Open Science Framework. COS is enabling open and reproducible research practices worldwide. Brian is also a Professor in the Department of Psychology at the University of Virginia. He received his Ph.D. from Yale University in 2002.
Brian co-founded Project Implicit, an multi-university collaboration for research and education investigating implicit cognition — thoughts and feelings that occur outside of awareness or control. Brian investigates the gap between values and practices, such as when behavior is influenced by factors other than one's intentions and goals. Research applications of this interest include implicit bias, decision-making, attitudes, ideology, morality, innovation, and barriers to change. Nosek applies this interest to improve the alignment between personal and organizational values and practices.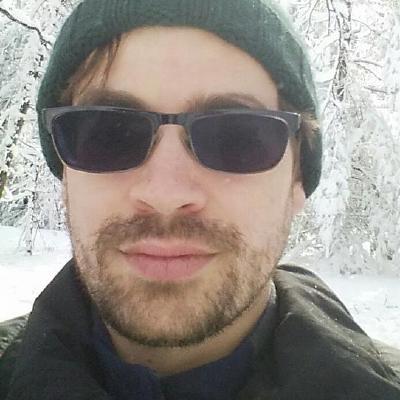 Joe Norman is an applied complexity scientist with a focus on transforming insights gleaned from complex systems science into practical and implementable strategies and tactics for grappling with an increasingly uncertain and dynamic world. Joe is an Affilate at the New England Complex Systems Institute in Cambridge, MA, an instructor at the Real World Risk Institute, and founder of Applied Complexity Science, LLC. He lives in New Hampshire with his wife where they are focusing their energy on homesteading and local agriculture on an old mill property that has been an actively running homestead for over 130 years.
---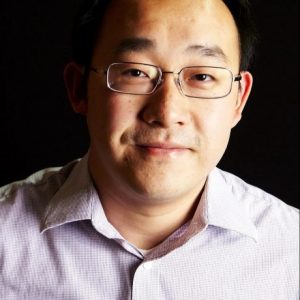 Peter Wang is Chief Technology Officer and Co-Founder of Anaconda, the leading Python tools and data analytics company, where he runs the open source and community innovation group. At Anaconda, he created the PyData community & conferences, launched several popular open source projects, and worked on projects for clients such as DARPA and the SEC.
Peter has 20 years of experience as a software developer in the field of scientific computing and visualization. He has extensive experience in software design across a range of areas, including 3D graphics, geophysics, large data simulation and visualization, financial risk modeling and medical imaging.
Peter holds a B.A. in Physics from Cornell University, where he specialized in quantum optics and information.
---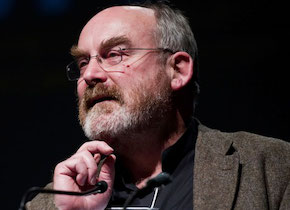 Dave Snowden is Founder and Chief Scientific Officer of Cognitive Edge. His work is international in nature and covers government and industry looking at complex issues relating to strategy and organizational decision-making. He has pioneered a science-based approach to organizations drawing on anthropology, neuroscience, and complex adaptive systems theory. He is a popular and passionate keynote speaker on a range of subjects, and is well-known for his pragmatic cynicism and iconoclastic style.
Dave holds visiting Chairs at the Universities of Pretoria and Hong Kong Polytechnic University as well as a visiting fellowship at the University of Warwick. He is a senior fellow at the Institute of Defense and Strategic Studies at Nanyang University and the Civil Service College in Singapore.
---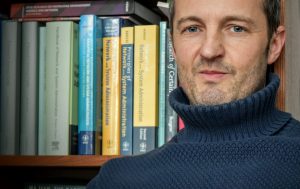 Mark Burgess is a theoretician and practitioner in the area of information systems, whose work has focused largely on distributed information infrastructure. He is known particularly for his work on Configuration Management and Promise Theory. He was the principal Founder of CFEngine, ChiTek-i, and now co-founder and chief innovation officer at Aljabr Inc.
Mark is emeritus professor of Network and System Administration from Oslo University College. He is the author of numerous books, articles, and papers on topics from physics, Network and System Administration, to fiction. He also writes a blog on issues of science and IT industry concerns. Today, he works as an advisor on science and technology matters all over the world.
---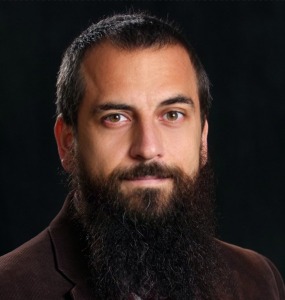 Dr. Roman V. Yampolskiy is a Tenured Associate Professor in the department of Computer Engineering and Computer Science at the Speed School of Engineering, University of Louisville. He is the founding and current director of the Cyber Security Lab and an author of many books including Artificial Superintelligence: a Futuristic Approach. Dr. Yampolskiy is a Senior member of IEEE and AGI; Member of Kentucky Academy of Science, and Research Advisor for MIRI and Associate of GCRI. His main areas of interest are AI Safety, Artificial Intelligence, Behavioral Biometrics, Cybersecurity, Digital Forensics, Games, Genetic Algorithms, and Pattern Recognition.
---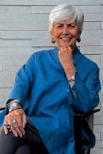 Pamela McCorduck is the author of eleven published books, four of them novels, seven of them non-fiction, mainly about aspects of artificial intelligence. She'd first met AI when she was an undergraduate English major at Berkeley, and became steeped in the culture at Stanford and Carnegie Mellon Universities. In 1979 she published the first modern history of artificial intelligence, Machines Who Think, a book said to have influenced a generation of young AI researchers. Her latest book, This Could Be Important: My Life and Times with the Artificial Intelligentsia, is memoir, social history, and group biography of the founding fathers of AI, and describes the friendships, professional and personal, that laid the foundation for her continuing fascination with AI. McCorduck lived for 40 years in New York City until family called her back to California where she now lives in the San Francisco Bay Area.
---
Sara Kindsfater-Yerkes is a hands-on expert in transforming cultures, guiding strategic change, and developing leaders and teams. As a Consultant and Coach at bluSKY Strategy, a company she founded, Sara works with leaders who want to infuse their organizations with startup innovation, a customer-first mindset, and operational agility. Her clients span the private sector and federal agencies — coaching HR and IT leaders in managing the impact of emerging technology, building a best in class workforce, implementing lean thinking, and creating cultures of change and agility.