Jessica Flack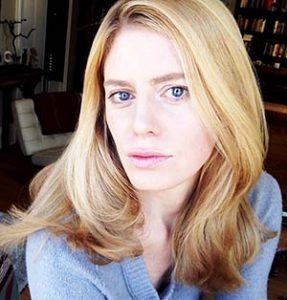 Jessica Flack is a professor at the Santa Fe Institute. Flack directs SFI's Collective Computation Group (C4). Flack was formerly founding director of the Center for Complexity and Collective Computation in the Wisconsin Institute for Discovery at the University of Wisconsin, Madison. Flack received her Ph.D. from Emory in 2003, studying cognitive science, animal behavior and evolutionary theory, and B.A. with honors from Cornell in 1996. Flack's work has been covered by scientists and science journalists in many publications and media outlets, including Quanta Magazine, the BBC, NPR, Nature, Science, The Economist, New Scientist, and Current Biology.
---
Richard Field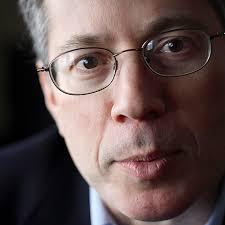 Richard Field is Director of the Institute for Financial Transparency. The organization's investor-led Transparency Label initiative brings transparency to the currently opaque corners of the global financial system. It uses a label to distinguish between securities and financial benchmarks that are transparent and unrigged and those, like sub-prime mortgage-backed securities and Libor interest rates, that are opaque and rigged. Richard is also the author of Transparency Games: How Bankers Rig the World of Finance.
---
Jason Brennan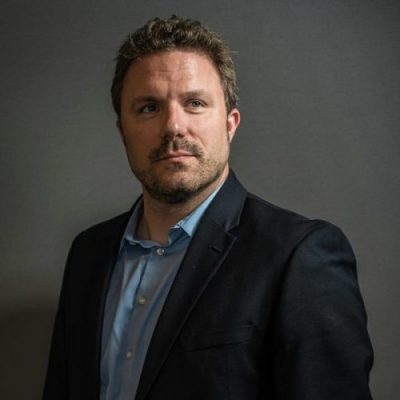 Jason Brennan is Robert J. and Elizabeth Flanagan Family Professor of Strategy, Economics, Ethics, and Public Policy at the McDonough School of Business at Georgetown University. He is also Research Professor at the University of Arizona's Freedom Center and Department of Political Economy and Moral Science. He specializes in politics, philosophy, and economics. Jason is the author of 10 books, including Cracks in the Ivory Tower, with Phil Magness; When All Else Fails: The Ethics of Resistance to State Injustice; and Against Democracy.
---
Nora Bateson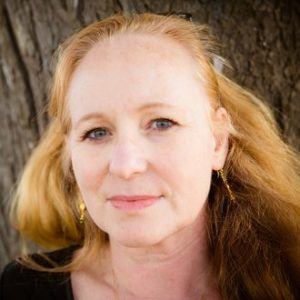 Nora Bateson is an award-winning filmmaker, writer and educator, as well as President of the International Bateson Institute, based in Sweden. Her work asks the question, "How we can improve our perception of the complexity we live within, so we may improve our interaction with the world?" An international lecturer, researcher and writer, Nora wrote, directed and produced the award-winning documentary, An Ecology of Mind, a portrait of her father, Gregory Bateson. Her work brings the fields of biology, cognition, art, anthropology, psychology, and information technology together into a study of the patterns in ecology of living systems. Her book, Small Arcs of Larger Circles, is a revolutionary personal approach to the study of systems and complexity.
---
Ken McCarthy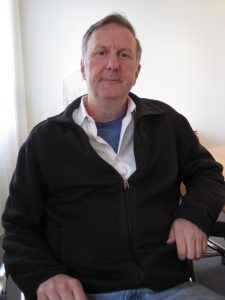 Ken McCarthy was one of the earliest and most effective evangelists of the movement to commercialize the Internet. Ever click on a banner ad? Ever calculate a click through rate? Ever send an email with commercial intent? These things had an origin. Ken had a hand in all of them and was literally present at their creation.
Ken was also one of the first to see the potential of and use the then-new pay-per-click ad platforms back when clicks were uniformly priced at a dime each. He was one of the earliest advocates of Google AdWords which had a lot of trouble gaining traction, let alone comprehension, in its first year.
---
Steve LeVine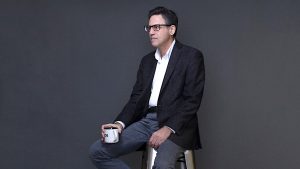 Steve LeVine is the Future Editor at Axios. Prior to Axios, LeVine was Washington Correspondent for Quartz, the mobile-first startup launched in 2012 by Atlantic Media. Steve is also a Future Tense Fellow at the New America Foundation and an adjunct professor at Georgetown University, where he teaches energy security in the graduate-level Security Studies Program. Previously, Steve was a foreign correspondent for 18 years in the former Soviet Union, Pakistan and the Philippines, running a bureau for The Wall Street Journal, and before that writing for The New York Times, the Financial Times, and Newsweek. He is also an author of two books.
---
Jessika Trancik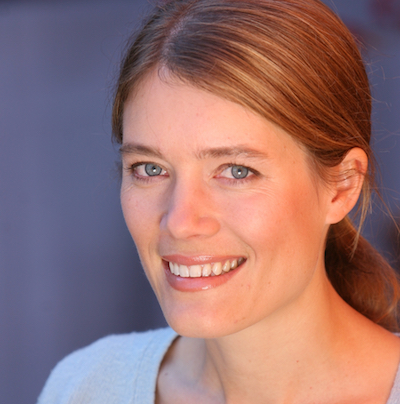 Jessika Trancik is an Associate Professor in the Institute for Data, Systems and Society (IDSS) at the Massachusetts Institute of Technology. She is also an external professor at the Santa Fe Institute. She received her B.S. in materials science and engineering from Cornell University and her Ph.D. in materials science from the University of Oxford as a Rhodes Scholar. Her research group studies the dynamic costs and environmental impacts of energy technologies to inform technology design and policy.
---
Daniel Schrag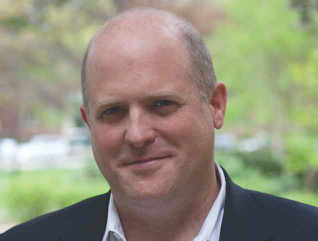 Daniel Schrag is the Sturgis Hooper Professor of Geology, Professor of Environmental Science and Engineering at Harvard University, and Director of the Harvard University Center for the Environment. He also co-directs the Program on Science, Technology and Public Policy at the Belfer Center for Science and International Affairs at the Harvard Kennedy School. Dan's interests include climate change, energy technology, energy policy, and digital technology policy. He is currently working on understanding how tropical ocean dynamics relates to decadal climate variability and climate prediction.
---
Melanie Mitchell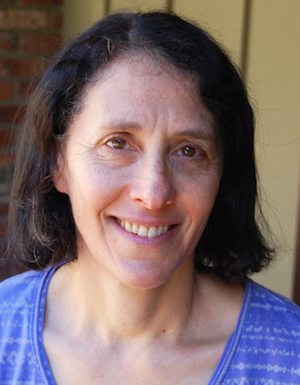 Melanie Mitchell is Professor of Computer Science at Portland State University, and External Professor and Co-Chair of the Science Board at the Santa Fe Institute. Mitchell has also held faculty or professional positions at the University of Michigan, Los Alamos National Laboratory, and the OGI School of Science and Engineering. She is the author or editor of seven books and numerous scholarly papers in the fields of artificial intelligence, cognitive science, and complex systems, including her latest, Artificial Intelligence: A Guide for Thinking Humans.
---
Tristan Harris

Tristan Harris is the Co-Founder & Executive Director of the Center for Humane Technology. He was called the "closest thing Silicon Valley has to a conscience" by The Atlantic magazine, Tristan was the former Design Ethicist at Google. He is a world expert on how technology steers us all, leaving Google to engage the issue publicly. Tristan spent over a decade understanding subtle psychological forces, from his childhood as a magician, to working with the Stanford Persuasive Technology Lab, to his role as CEO of Apture, which was acquired by Google.
His work on the attention economy started in 2013, when he created a slide deck within Google that went viral, warning about the technology industry's arms race to capture human attention and the moral responsibility companies have for the ways they restructure society. Tristan's work has been featured on TED, 60 Minutes, HBO RealTime with Bill Maher, PBS NewsHour, Recode, The Atlantic, WIRED, NYTimes, Der Spiegel, The Economist, and many more. Tristan has briefed Heads of State, technology company CEOs, and members of U.S. Congress about the attention economy. He is a senior fellow at Common Sense Media, and an advisor to the Open Markets Institute.
---
Joe Edelman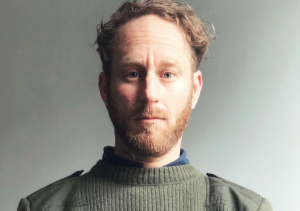 Joe Edelman is a philosopher, social scientist, and designer who believes the current political moment demands a change in the way human systems are designed. A change that will require a clearer understanding of individual and group dynamics.
Joe's work has provided the basis for an online school called Human Systems and he has learned directly from people like Alan Kay, Terry Winograd, and Bill Verplank at Interval Research, Casey Fenton at CouchSurfing (where he developed the metrics which guided the company), and Howie Shrobe and Marvin Minksy at MIT. He also continues to learn from his ongoing passionate conversations with Tristan Harris, Nathan Vanderpool, and Anne Selke.
---
Mark Burgess (part 2: money)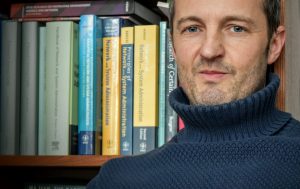 This second conversation will largely focus on Mark's views on money that are largely summarized in his book Money, Ownership. and Agency.
Mark Burgess is a theoretician and practitioner in the area of information systems, whose work has focused largely on distributed information infrastructure. He is known particularly for his work on Configuration Management and Promise Theory. He was the principal Founder of CFEngine, ChiTek-i, and now co-founder and chief innovation officer at Aljabr Inc.
Mark is emeritus professor of Network and System Administration from Oslo University College. He is the author of numerous books, articles, and papers on topics from physics, Network and System Administration, to fiction. He also writes a blog on issues of science and IT industry concerns. Today, he works as an advisor on science and technology matters all over the world.
---
Forrest Landry

Forrest Landry is a philosopher, writer, researcher, scientist, engineer, craftsman, and teacher focused on metaphysics, the manner in which software applications, tools, and techniques influence the design and management of very large scale complex systems, and the thriving of all forms of life on this planet.
Forrest is also the founder and CEO of Magic Flight, a third-generation master woodworker who found that he had a unique set of skills in large scale software systems design. Which led him to work in the production of several federal classified and unclassified systems, including various FBI investigative projects, TSC, IDW, DARPA, the Library of Congress Congressional Records System, and many others.
---
Beth Pyles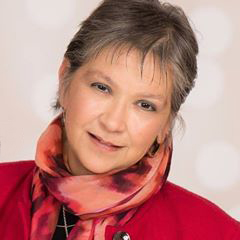 Beth Pyles practiced law as a trial lawyer in West Virginia for twenty-two years before responding to the call to ministry, attending Princeton Theological Seminary, from where she graduated with an M. Div. in 2005.  She is an ordained minister in the Presbyterian Church (USA), serving McDowell Presbyterian Church in Highland County, Virginia since 2005 in a part-time pastorate, which allowed her time to spend two months a year in Iraq with Christian Peacemaker Teams (CPT) from 2005 – 2010.  CPT is a faith-based violence reduction organization with teams in Iraq, Israel/Palestine, Colombia, and part-time presences in northern Canada and on the border between the U.S. and Mexico.
---
Hanzi Freinacht

Hanzi Freinacht is a political philosopher, historian & sociologist, author of The Listening Society, Nordic Ideology, and the upcoming book The 6 Hidden Patterns of World History. As a writer, Hanzi combines in-depth knowledge of several sciences and disciplines and offers maps of our time and the human condition with his characteristically accessible, poetic and humorous writing style – challenging the reader's perspective of herself and the world. He epitomizes much of the metamodern philosophy and can be considered a personification of this strand of thought.
---
Jared Janes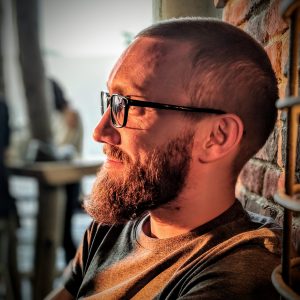 Jared Janes is a podcast producer/host (The Jim Rutt Show, Both/And, & Impactful), a management consultant, and a committed meditator. He's been a daily meditator for over five years, has completed multiple meditation courses from different traditions, attends multiple meditation retreats each year, and personally coaches meditators in his spare time.
Before podcasting & consulting he built a career in digital operations & management, started & ran a nonprofit, played a video game semi-professionally, and spent his spare time learning about personal performance, science & philosophy.