Zachary Stein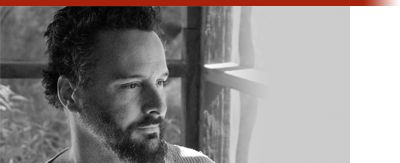 Zachary Stein is a writer, educator, and futurist working to bring a greater sense of sanity and justice to education. He studied philosophy and religion at Hampshire College, and then educational neuroscience, human development, and the philosophy of education at Harvard University. While a student at Harvard, he co-founded what would become Lectica, Inc., a non-profit dedicated to the research-based, justice-oriented reform of large-scale standardized testing in K-12, higher-education, and business.
He has published two books. Social Justice and Educational Measurement which was based on his dissertation and traces the history of standardized testing and its ethical implications. His second book, Education in a Time Between Worlds, expands the philosophical work to include grappling with the relations between schooling and technology more broadly. He writes for peer-reviewed academic journals across a range of topics including the philosophy of learning, educational technology, and integral theory. He's a scholar at the Ronin Institute, Co-President and Academic Director of the activist think-tank at the Center for Integral Wisdom, and scientific advisor to the board of the Neurohacker Collective and other technology start-ups.
---
Jake Bornstein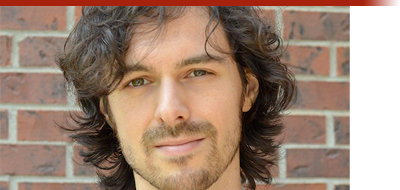 Jake Bornstein is obsessed with unleashing human potential, seeing coordination toward shared goals as the main problem facing humanity, and has shaped his career around the unique intersection of systems thinking, cognitive science and the practicalities of executive decision making. He currently delivers this as a senior executive coach and facilitator with the firm Talentism, working with over 100 c-suite executives and fund partners through hypergrowth, pivots, M&A, executive restructurings, and the day-to-day challenges of leadership.
Prior to his work with Talentism, he was a facilitator at the Integral Center in Boulder Colorado, founder of his own consulting firm Mandala Consulting, the director of the non-profit Slow Money (applying the principles of Slow Food to finance), and an Investment Associate at Bridgewater Associates, working directly with Ray Dalio on special research projects, and building trading systems for international currency markets. He currently lives in Amsterdam with his wife and adorable dog, and when not working, enjoys skiing, exploring the world, and long conversations into the night with friends new and old.
---
Joshua Epstein

Joshua Epstein is Professor of Epidemiology in the NYU College of Global Public Health, and founding Director of the NYU Agent-Based Modeling Laboratory, with affiliated appointments at The Courant Institute of Mathematical Sciences, and the College of Arts & Sciences.
Prior to joining NYU, he was Professor of Emergency Medicine at Johns Hopkins, and Director of the Center for Advanced Modeling in the Social, Behavior, and Health Sciences, with Joint appointments in Economics, Applied Mathematics, International Health, and Biostatistics. Before that, he was Senior Fellow in Economic Studies at the Brookings Institution and Director of the Center on Social and Economic Dynamics. His research interest has been modeling complex social dynamics using mathematical and computational methods, notably the method of Agent-Based Modeling in which he is a recognized pioneer. For this transformative innovation, he was awarded the NIH Director's Pioneer Award in 2008, an Honorary Doctorate of Science from Amherst College in 2010, and was elected to the Society of Sigma XI in 2018.
Joshua & Jim will be discussing his last book, Agent_Zero: Toward Neurocognitive Foundations for Generative Social Science and more.
---
Part 3: Hanzi Freinacht of Metamoderna

Part 1: 

EP36 Hanzi Freinacht on Metamodernism


Part 2: EP53 Hanzi Freinacht on the Nordic Ideology
Hanzi Freinacht is a political philosopher, historian & sociologist, author of The Listening Society, Nordic Ideology, and the upcoming book The 6 Hidden Patterns of World History. As a writer, Hanzi combines in-depth knowledge of several sciences and disciplines and offers maps of our time and the human condition with his characteristically accessible, poetic and humorous writing style – challenging the reader's perspective of herself and the world. He epitomizes much of the metamodern philosophy and can be considered a personification of this strand of thought.
---
Shahin Farshchi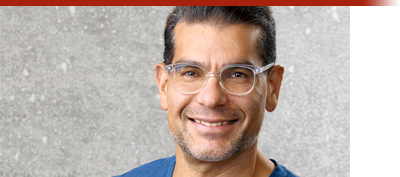 Shahin empowers visionary founders aiming to accelerate humanity and build a fantastic future through feats of engineering. He built brain-machine interfaces for his PhD in Electrical Engineering, hybrids at General Motors, founded a wireless vital sign monitoring company, and as a Partner at Lux, has funded chip (Nervana), rocket (Relativity), satellite (Planet), robotics (Covariant.ai), and driverless car (Zoox) companies. Lux is a $2.4B VC that invests in tomorrow's transformational companies across healthcare and technology.
---
Jon Wilkins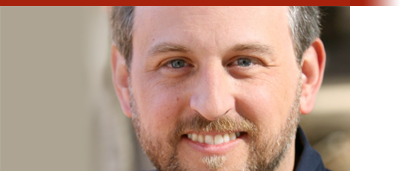 Jon Wilken is a professor & research scholar at the Ronin Institute. His interests are in evolutionary theory, broadly defined. His prior work has focused on coalescent theory and genomic imprinting. His current research has continued in those areas, and has expanded into areas like human language and demographic history, altruism, cultural evolution, and statistical inference.
---
Gregg Henriques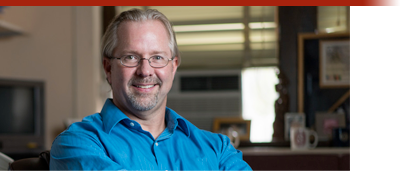 Dr. Gregg Henriques is currently utilizing his Unified Theory of Psychology to systematically study character and well-being, social motivation and emotion, and to develop a more unified approach to psychotherapy.
Dr. Henriques (Full Professor) has been a core faculty member in James Madison University's Combined-Integrated Clinical and School Psychology Doctoral Program. He arrived at JMU in 2003, and directed the C-I doctoral program from 2005 to 2017. In addition to providing administrative oversight of the program, he also engages in clinical supervision and teaches courses on social and personality psychology, integrative psychotherapy and history and systems. In 2011 he outlined his approach in a book, A New Unified Theory of Psychology, (Springer, 2011). For the past several years, he has authored a Psychology Today blog called Theory of Knowledge, which offers weekly blog posts on a wide variety of topics related to his view for a more unified field. Dr. Henriques also has expertise in the assessment and treatment of severe psychopathology, particularly depression and suicide, and is currently a licensed clinical psychologist in Virginia.
---
Michael Vassar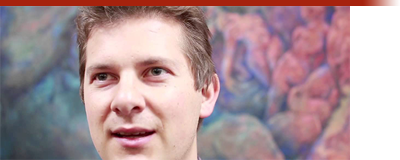 Michael Vassar is an American futurist, activist, and entrepreneur. He is the co-founder and chief science officer of MetaMed Research. He was president of the Machine Intelligence Research Institute until January 2012. 
Vassar advocates safe development of new technologies for the benefit of humankind. He has co-authored papers on the risks of advanced molecular manufacturing with Robert Freitas, and has written the special report "Corporate Cornucopia: Examining the Special Implications of Commercial MNT Development" for the Center for Responsible Nanotechnology Task Force.
---
Part 2: Daniel Christian Wahl

Part 1: EP43 Daniel Christian Wahl on a Regenerative Future
Daniel is an international consultant and educator specializing in biologically-inspired whole systems design and transformative innovation. He is a biologist (University of Edinburgh and University of California), holds an MSc in Holistic Science (Schumacher College) and a PhD in Design (CSND, University of Dundee, 2006).
Daniel has worked with local and national governments on foresight and futures, facilitated seminars on sustainable development for the UNITAR affiliated training centre CIFAL Scotland, consulted companies like Camper, Ecover and Lush on sustainable innovation, and has co-authored and taught sustainability training courses for Gaia Education, LEAD International and various universities and design schools. He is also a member of the International Futures Forum, a fellow of the Royal Society of the Arts (FRSA), co-founder of Biomimicry Iberia, and brought Bioneers to Europe in 2010.
Daniel currently works for Gaia Education and the SMART UIB project of the Universidad de las Islas Balears. Triarchy Press published his first book, Designing Regenerative Cultures, in 2016.

---
Howard Rheingold

Howard Rheingold is an American critic, writer, and teacher, known for his specialties on the cultural, social and political implications of modern communication media such as the Internet, mobile telephony and virtual communities.
---
Michel Bauwens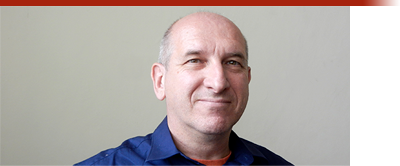 Michel Bauwens is the founder & director of the P2P Foundation and works in collaboration with a global group of researchers in the exploration of peer production, governance, and property. Michel is also research director of CommonsTransition.org. He has (co-)published various books & reports in english, dutch and french, such as, 'Network Society and Future Scenarios for a Collaborative Economy', and P2P, A Commons Manifesto. Michel has been a candidate for the European Parliament, for the Flemish Green Party but as an independent candidate. He is currently working on prototyping a MOOC on commons-based economics.
---
Daniel Schmachtenberger

Daniel Schmachtenberger is a Co-Founder of the Neurohacker Collective and director of Research and Development, where he is focused on developing processes and technologies for advancing medicine and human optimization. He is particularly focused on personalized medicine, adequate approaches to complex illness, and deepening our knowledge of how the human regulatory systems function, how they break down, and how they can be supported to function with greater resilience. Daniel conducts many of the podcasts at Collective Insights, and has a blog on redesigning civilization at CivilizationEmerging.com.
---
James Lindsey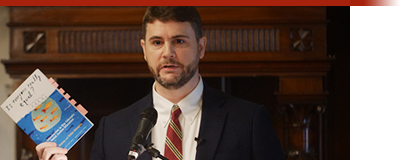 Dr. James Lindsey is an American-born author, mathematician, and political commentator. He has written six books spanning a range of subjects including religion, the philosophy of science and postmodern theory. He is the co-founder of New Discourses and currently promoting his new book, How to have impossible conversations. He is also motivated to rationally improve health "equity" without throwing out the baby with all this critical bathwater.
---
Joscha Bach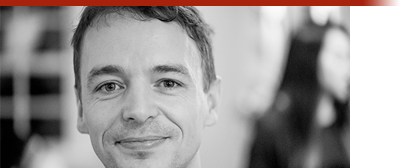 Joscha Bach is a cognitive scientist working for MIT Media Lab and the Harvard Program for Evolutionary Dynamics. He earned his Ph.D. in cognitive science from the University of Osnabrück, Germany, and has built computational models of motivated decision making, perception, categorization, and concept-formation. He is especially interested in the philosophy of AI and in the augmentation of the human mind.
---
Rachel Haywire

Rachel Haywire is an author and entrepreneur based in New York City. She is also a futurist and musician who ran for President of the United States as an independent candidate. Her interests range from VR to philosophy to aesthetic movements.
---
Tyson Yunkaporta

Tyson Yunkaporta is an academic, an arts critic, and a researcher who is a member of the Apalech Clan in far north Queensland. He carves traditional tools and weapons and also works as a senior lecturer in Indigenous Knowledges at Deakin University in Melbourne. He lives in Melbourne and is the author of Sand Talk: How Indigenous Thinking Can Save the World.
---
Philip Howard

Philip N. Howard is the Director of the Oxford Internet Institute, and is a professor of sociology, information and international affairs. He is the author, most recently, of Pax Technica: How the Internet of Things May Set Us Free or Lock Us Up.