Joshua Epstein

Joshua Epstein is Professor of Epidemiology in the NYU College of Global Public Health, and founding Director of the NYU Agent-Based Modeling Laboratory, with affiliated appointments at The Courant Institute of Mathematical Sciences, and the College of Arts & Sciences.
Prior to joining NYU, he was Professor of Emergency Medicine at Johns Hopkins, and Director of the Center for Advanced Modeling in the Social, Behavior, and Health Sciences, with Joint appointments in Economics, Applied Mathematics, International Health, and Biostatistics. Before that, he was Senior Fellow in Economic Studies at the Brookings Institution and Director of the Center on Social and Economic Dynamics. His research interest has been modeling complex social dynamics using mathematical and computational methods, notably the method of Agent-Based Modeling in which he is a recognized pioneer. For this transformative innovation, he was awarded the NIH Director's Pioneer Award in 2008, an Honorary Doctorate of Science from Amherst College in 2010, and was elected to the Society of Sigma XI in 2018.
Joshua & Jim will be discussing his last book, Agent_Zero: Toward Neurocognitive Foundations for Generative Social Science and more.
---
Shahin Farshchi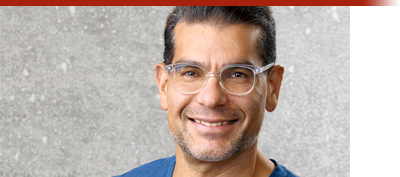 Shahin empowers visionary founders aiming to accelerate humanity and build a fantastic future through feats of engineering. He built brain-machine interfaces for his PhD in Electrical Engineering, hybrids at General Motors, founded a wireless vital sign monitoring company, and as a Partner at Lux, has funded chip (Nervana), rocket (Relativity), satellite (Planet), robotics (Covariant.ai), and driverless car (Zoox) companies. Lux is a $2.4B VC that invests in tomorrow's transformational companies across healthcare and technology.
---
Sam Bowles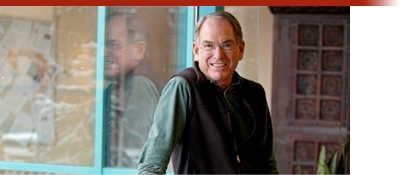 Samuel Bowles, (PhD, Economics, Harvard University) is Research Professor at the Santa Fe Institute where he heads the Behavioral Sciences Program. He taught economics at Harvard from 1965 to 1973 and since then at the University of Massachusetts, where he is now emeritus professor and at the University of Siena from 2002 to 2010 where he continues to occasionally teach. Bowles' current research also includes theoretical and empirical studies of political hierarchy and wealth inequality and their evolution over the very long run. 
His most recent book is The Moral Economy: Why good laws are no substitute for good citizens. Other recent books include A Cooperative Species: Human reciprocity and its evolution, The new economics of inequality and redistribution, and Microeconomics: Behavior, Institutions and Evolution. He has also served as an economic advisor to the governments of Cuba, South Africa and Greece, to U.S presidential candidates Robert F. Kennedy and Jesse Jackson, to the Legislature of the State of New Mexico, to the Congress of South African Trade Unions, and to South African President Nelson Mandela.
---
Brent Cooper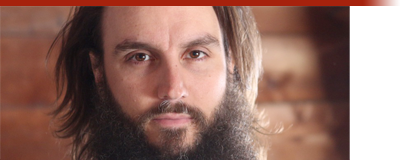 Brent Cooper is an independent political sociologist and metamodern philosopher who runs The Abs-Tract Organization, a nonprofit think tank and media project that specializes in abstraction, a mental, social, physical, and material process that defines the expanding complexity of society.
---
Part 2: Joe Brewer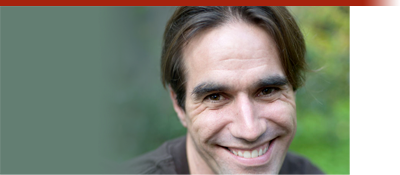 Part 1: EP50 Joe Brewer on Earth Regeneration
Joe Brewer is the Executive Director for the Center for Applied Cultural Evolution. He is a complexity researcher trained in the cognitive and evolutionary sciences. His work focuses on the converging global challenges that currently threaten the future of humanity. He helped create the Cultural Evolution Society — a scientific organization devoted to advancing the scholarly field of research in this integrative domain. Joe has also helped launch Evonomics magazine to promote the applications of evolution and complexity to the field of economics.
He recently started a study group called Earth Regenerators to build a community of practice around the restoration of planetary health while safeguarding humanity's future. Joe was formerly a member of the Center for Complex Systems Research at the University of Illinois, Urbana-Champaign and was a research fellow with George Lakoff at the Rockridge Institute in Berkeley.
---
Alexander Bard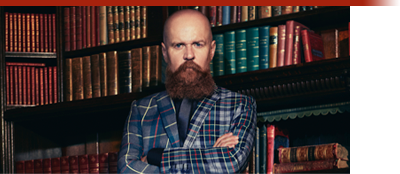 Alexander Bard is a philosopher, futurologist, and political and spiritual activist, based in Stockholm, Sweden. He is the author of five books: The Netocrats, The Global Empire, The Body Machines, Syntheism – Creating God in The Internet Age, and Digital Libido – Sex, Power and Violence in The Network Society with his co-writer Jan Söderqvist. Bard is a radical process philosopher, merging Hegel and Nietzsche with Whitehead and Deleuze, using humanity as the constant and technology as the variable while working toward the deepest possible understanding of human history, contemporary society, and the intensely technology-driven future that humanity is facing. Bard has also enjoyed a highly successful 25-year-career as a producer and artist in the international music industry, followed by ten years as a tough love, reality-checking judge on TV shows "Swedish Idol" and "Sweden's Got Talent", and is an outspoken and provocative YouTube and Twitter celebrity.
---
Emery N. Brown

Emery N. Brown is the Edward Hood Taplin Professor of Medical Engineering and Computational Neuroscience at MIT; the Warren M. Zapol Professor of Anaesthesia at Harvard Medical School; and a practicing anesthesiologist at Massachusetts General Hospital. His experimental research has helped define the neuroscience mechanisms of how anesthetics work. His statistics research has developed a broad range of statistical and signal processing methods to improve neuroscience data analysis. He is a fellow of the IEEE, the American Statistical Association, the Institute for Mathematical Statistics, and the American Association for the Advancement of Science. Professor Brown is the recipient of the Dickson Prize in Science and an honorary Doctorate of Science degree from U.S.C. He is a member of the American Academy of Arts Sciences, the National Academy of Inventors, National Academy of Medicine, National Academy of Sciences and National Academy of Engineering. 
---
Jason Wiener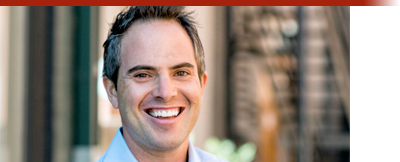 Jason Wiener comes to this work with a wide range of experience as an entrepreneur, litigator, activist, organizer and worker-owner. With more than a dozen years of experience as an attorney – his expertise and experience brings an innovative approach to solving client issues. Jason's work has charted a new and grander course for the potential of democratized economic structures to re-calibrate the hazardous course set by "business as usual." He has published more than six scholarly law review articles on international, human rights and renewable energy topics and speaks regularly about worker-owned and cooperative business model, non-extractive finance, the future of work, the contemporary and teal practice of law, distributed solar policy and sharing economy legal issues. Jason is an adjunct professor in Colorado State University's Global Sustainability and Social Enterprise program, where he teaches an MBA course on business law and ethics. He is also a guest lecturer at the University of Colorado Law School's Entrepreneurial Law Clinic.
---
Alexa Clay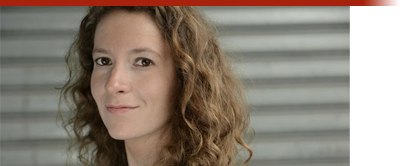 Alexa Clay is the co-author of the best selling book The Misfit Economy, named one of the best business books to read by the World Economic Forum, TechRepublic, The Telegraph and Huffington Post. With degrees from Brown University and Oxford, she is the leading expert on subcultures and innovation from unlikely places. Alexa believes the underworld is filled with natural-born-innovators and they have more in common with Silicon Valley entrepreneurs or Exxon, than you might think. Today, she is working to create more inclusive innovation ecosystems in cities and regions across the U.S. 
---
Morag Gamble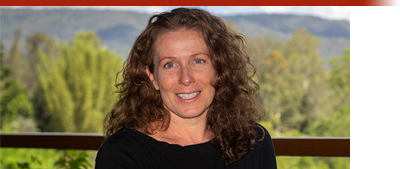 For the past 25 years, as a Global Permaculture Ambassador, Morag Gamble has led programs in 22 countries. Local food systems and permaculture education have seen her teach in communities and universities around the globe – most recently at Schumacher College in England – and leading a Food Politics course at Griffith University. Morag lives amidst an award-winning permaculture education garden in a UN recognised permaculture village, and works with city farmers, school farmers, community gardeners, and educators. She sees the direct social and ecological impact of industrial farming on marginalised farming communities around the world – in Indonesia, India and most recently in East Africa.