The Jim Rutt Show
Guest Instructions
Updated June 26, 2019
Guest Emergency Phone Number is +1-540-227-0495
Format:
A 90-minute interview with Jim Rutt. No guests or call-ins. Not broadcast live. Audio edited to eliminate pauses, false starts and noise. Both parties have unlimited rights to use the edited version of the call.
Equipment Required:
Headset microphone highly recommended: Let us know if you need one.
Computer required: Phone access not available.
Operating System: Mac OS 10.10 or higher; Windows 8.1 or higher.
Internet connection required: Minimum 1.5 Mbps, ideally 5 Mbps+.
Web browser required: Updated Chrome (preferred) or Firefox.
Cannot use Anonymous Browser, Incognito Mode, or Ad Blockers.
Using ZenCastr to Record Locally:
You will receive an email a few minutes before the call with a link to the call.
Connect using the Chrome or Firefox web browser. You will see a login screen like this:

Allow ZenCastr to use the headset microphone.
Make sure you are not in "anonymous" mode or "incognito" mode, and that ad blockers are suspended.
DO NOT CLOSE THE WINDOW until your side of the recording is finished uploading!
Here is the screen you will see at the end of the call as your half of the conversation is being uploaded: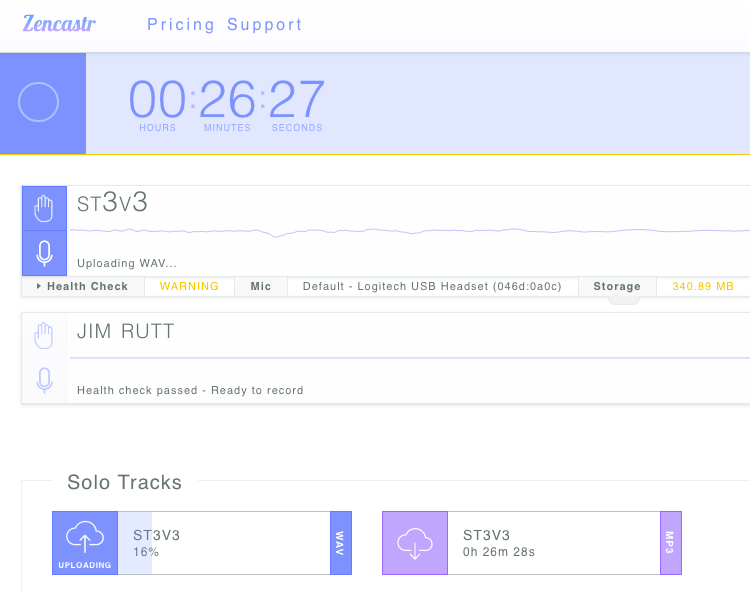 Here is the pop-up you will see when it is safe to close your browser window:

ZenCastr Storage Issues:
ZenCastr would like you to have 2 gigs of "local, persistent storage."
Even though you have 2 gigs of storage available, you may still get a "warning" when you connect with ZenCastr.
If ZenCastr indicates a storage "warning," make sure you're not "incognito."
One way to get rid of the storage "warning" is to bookmark the page, then refresh the page. Chrome opens more memory and the "warning" should go away.
Microphone Adjustments:
You will often be good to go by just plugging in a USB headset microphone and connecting to ZenCastr.
If the volume is too loud, you will need to adjust your microphone settings. Jim Rutt will help you make those adjustments, if necessary, in the first moments of the call or on a test call.
Here are what the microphone settings on a Windows computer look like. You might have to adjust the Levels with Jim Rutt: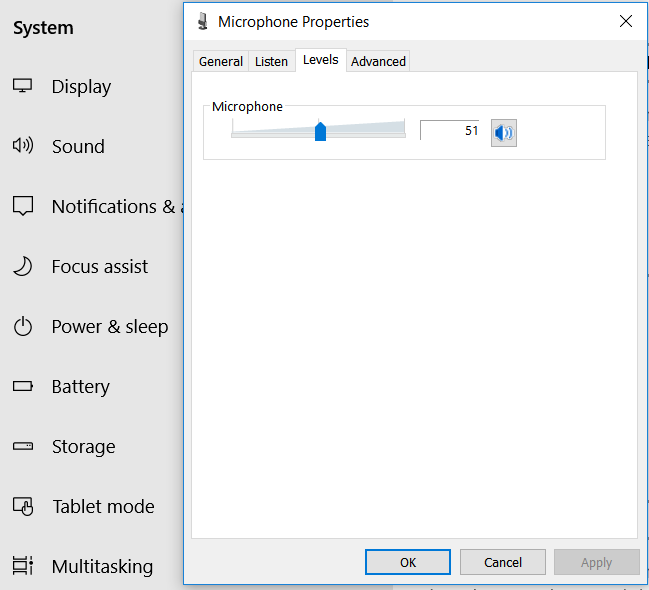 Here are what the settings on a Mac computer look like. You might have to adjust the Levels with Jim Rutt: