Subscribe: Google Podcasts | Spotify | Stitcher | RSS | More
This is the first, experimental episode of Who Are You, a subseries of the Jim Rutt Show in which Jim has an unplanned conversation with a mystery guest nominated and elected by listeners…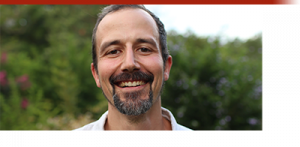 This is the first, experimental episode of Who Are You, a subseries of the Jim Rutt Show in which Jim has an unplanned conversation with a mystery guest nominated and elected by listeners. In this episode he meets Seth Jordan, a writer focusing on the social ideas of Rudolf Steiner. They discuss Steiner's view of society, the differences between complicated & complex & between operating systems & organisms, the contingency of human systems & methods of nudging, starting with human nature, a tripartite picture of government functions, breaking society into political, economic, and cultural realms & whether they should be kept separate, the dominance of culture by the economic realm, organizing at the meso-scale, the Amish & other intact local cultures, giving full autonomy to educators, the post-WWI creation of the nation-state & the advantages of separating nation from state, making participation a reality, moving from "me" to "we," honoring cross-cultural autonomy, separation of church & state, the challenge of community coherence, and much more.

Seth
Jordan
has been working with Steiner's social ideas, often called "social threefolding," since 2007 when he co-founded and directed Think OutWord, a peer-led training for young adults in threefolding that ran intensive workshops and conferences for 8 years.
Seth
has organized and taught throughout the USA, Europe, Scandinavia, and the Philippines, and in recent years he's consolidated much of that work into a 12 lesson distance-learning course called "Transforming Society" (
educaredo.org/transforming-society
).
Seth
writes regularly about current events from a threefolding perspective at
The Whole Social
(
thewholesocial.substack.com
).