Subscribe: Google Podcasts | Spotify | Stitcher | RSS | More
Jim talks to the multi-talented thinker & creator John Koza about his secure lottery ticket tech, his genetic programming work, how & why he created the National Popular Vote bill, and much more…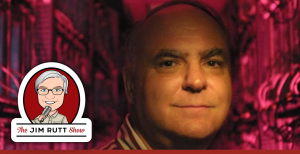 Multi-talented thinker & creator John Koza & Jim start by talking about what led him to create secure lottery ticket tech early in his career. They then go on to talk about how he got interested in genetic algorithms, his pioneering work in genetic programming, how powerful it is, and some of its stand-out applications. Lastly, John tells Jim what led him to create the National Popular Vote bill, how it works, its current state support, how it addresses the prisoner's dilemma, the role partisanship plays, responses to common concerns about the bill, and more.
Mentions & Recommendations
John R. Koza is Chair of National Popular Vote and a member of the Board of Directors. He received his Ph.D. in computer science from the University of Michigan in 1972. He published a board game involving Electoral College strategy in 1966. From 1973 through 1987, he was co-founder, chairman, and CEO of Scientific Games Inc. where he co-invented the rub-off instant lottery ticket used by state lotteries. In the 1980s, he and attorney Barry Fadem were active in promoting adoption of lotteries by various states through the citizen-initiative process and state legislative action. Between 1988 and 2003, he taught a course on genetic algorithms and genetic programming at Stanford University, where he was a consulting professor. He is lead author of the book Every Vote Equal: A State-Based Plan for Electing the President by National Popular Vote and originator of the National Popular Vote legislation. Koza has visited 29 states on behalf of National Popular Vote.