Subscribe: Google Podcasts | Spotify | Stitcher | RSS | More
Jim talks with John Markoff about his new biography, Whole Earth: The Many Lives of Stewart Brand…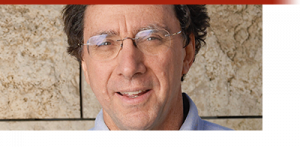 Jim talks with
John Markoff
about his new biography, 
Whole Earth: The Many Lives of Stewart Brand
. They discuss the meme of Brand as a Zelig, his role as a catalyst, the Pace Layers model, why Brand wasn't a pure libertarian, a Hemingwayesque boyhood, a commitment to conservation, relentless networking, the influence of Frederic Spiegelberg, involvement with psychedelics, his work at a logging outfit, a strong negative reaction to tribalism & why tribal resonances are never the edge, Brand's reading habits, North Beach bohemianism, periods of womanizing, Al Hubbard & the roots of the human potential movement, the Sequoyah Seminar, military service, the International Foundation for Advanced Study, working as organizer with Kesey & the Merry Pranksters, Brand's resistance to being "on the bus," creation & significance of the 
Whole Earth Catalog
, influence of Buckminster Fuller, failure of the 
Whole Earth Software Catalog
, creation of The Well, the
Ecopragmatist Manifesto
& Brand's defense of nuclear energy, the Global Business Network, the Long Now Foundation & getting people to think long-term, and much more.
John Markoff is an affiliate fellow at the Stanford Institute for Human Centered Artificial Intelligence and a staff historian at the Computer History Museum in Mountain View, CA. He has written about technology and science since 1977. From 1988 to 2016 he reported on technology, science, and Silicon Valley for the New York Times. His work has been nominated for the Pulitzer Prize four times, and in 2013 he was awarded a Pulitzer in explanatory reporting.
Markoff is the co-author of The High Cost of High Tech, Cyberpunk: Outlaws and Hackers on the Computer Frontier, and Takedown: The Pursuit and Capture of America's Most Wanted Computer Outlaw. He is the author of What the Dormouse Said: How the Sixties Counterculture Shaped the Personal Computer Industry and Machines of Loving Grace: The Quest for Common Ground Between Humans and Robots. He and his wife live in Palo Alto, CA.