Subscribe: Google Podcasts | Spotify | Stitcher | RSS | More
Nick Chater talks to Jim about his flat mind theory, depth psychology, the grand illusion, memory, emotion, confabulation, and much more…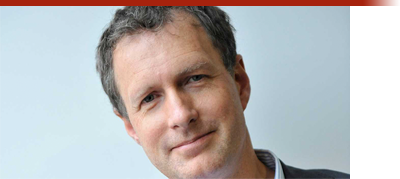 Nick Chater talks with Jim about his bold argument that the human mind is a lot flatter than we think.  That what we think of as "answers from our mental depths" are an illusion.  When we report on our "depths" what we say sounds like an explanation – but really it is a terrible jumble that we are making up as we go along. Nick uses the examination of fictional characters to illuminate his flat mind theory while attacking depth psychology. He uses cognitive science research findings to support his theory. Some of the topics we discuss include: the grand illusion & visual processing, perceptual processing & memory, object perception, dynamics of memory, attention, the illusion of background processing, principals &/or heuristics in human cognition, the generality of intelligence, defining emotion, confabulation, the mind to culture process, and more.
Mentions & Recommendations
Nick Chater joined Warwick Business School (WBS) in 2010, after holding chairs in psychology at Warwick and UCL. He has over 200 publications, has won four national awards for psychological research, and has served as Associate Editor for the journals Cognitive Science, Psychological Review, and Psychological Science. He was elected a Fellow of the Cognitive Science Society in 2010 and a Fellow of the British Academy in 2012. Nick is co-founder of the research consultancy Decision Technology; and is on the advisory board of the Cabinet Office's Behavioural Insight Team (BIT), popularly known as the 'Nudge Unit'.