Subscribe: Google Podcasts | Spotify | Stitcher | RSS | More
Steven Levy talks with Jim about his new book, Facebook: The Inside Story. Which covers the people, circumstances & philosophies that define Facebook.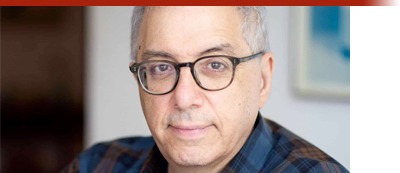 Steven Levy has a wide-ranging conversation with Jim about his new book, Facebook: The Inside Story. They cover Steven's multi-year access to Facebook & Mark Zuckerberg while researching the book, Facebook's initial denial of impact on the 2016 election, hate speech vs free speech, engagement metric incentives, micro-targeting & political advertising, early days of the company, key players & collaborators, Harvard, telling Zuckerberg personality traits & interests, acquisitions, real-name identity dynamics, company operations & structure, Facebook's COVID-19 opportunities, the future, and much more.
Mentions & Recommendations
Steven Levy is Wired's editor at large. The Washington Post has called him "America's premier technology journalist." His previous positions include founder of Backchannel and chief technology writer and senior editor for Newsweek. Levy has written seven previous books and his work has appeared in Rolling Stone, Harper's Magazine, Macworld, The New York Times Magazine, Esquire, The New Yorker, and Premiere. Levy has also won several awards during his thirty-plus years of writing about technology, including for his book Hackers, which PC Magazine named the best sci-tech book written in the last twenty years; and for Crypto, which won the grand e-book prize at the 2001 Frankfurt Book Fair.