Subscribe: Google Podcasts | Spotify | Stitcher | RSS | More
Tristan Harris & Jim on his hugely successful documentary, The Social Dilemma: social media good, harms, regulation, bold interventions, and much more…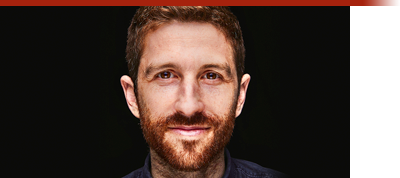 Tristan Harris talks to Jim about his hugely successful documentary, The Social Dilemma. They start by identifying the good aspects of social media, the obvious harms & exploitation tactics, AI-enabled race to the bottom dynamics, digital regulation approaches, the big tech oligarchs, combating cultish dynamics, AI-powered algorithmic influence, the conflict bias & its impact on our agency, establishing positive psychological habits, the unintuitive relationship between education & confirmation bias, and more. They finish the episode by speculating on the impacts of bold social media interventions like banning advertising, making them only legal for adults, or outlawing recommendation engines.
Mentions & Recommendations
Tristan Harris is the Co-Founder & Executive Director of the 
Center for Humane Technology
, and the Co-Host of the podcast, "
Your Undivided Attention
." He was called the "closest thing Silicon Valley has to a conscience" by The Atlantic magazine, Tristan was the former Design Ethicist at Google. He is a world expert on how technology steers us all, leaving Google to engage the issue publicly. Tristan spent over a decade understanding subtle psychological forces, from his childhood as a magician, to working with the Stanford Persuasive Technology Lab, to his role as CEO of Apture, which was acquired by Google. His work on the attention economy started in 2013, when he created a 
slide deck
 within Google that went viral, warning about the technology industry's arms race to capture human attention and the moral responsibility companies have for the ways they restructure society. Tristan's work has been featured on 
TED
, 
The Atlantic
, 
60 Minutes
, 
The New York Times
, 
The Associated Press
, 
Wall Street Journal
. and many more. Tristan has briefed Heads of State, technology company CEOs, and members of 
U.S. Congress
 about the attention economy.