Subscribe: Google Podcasts | Spotify | Stitcher | RSS | More
Clayton Banks talks to Jim about essential tools & digital literacy, why & how he started Silicon Harlem, community dev, the FCC, and much more…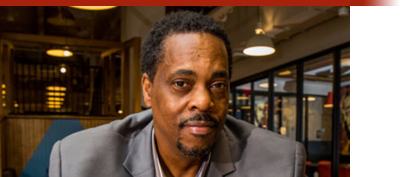 Clayton Banks talks to Jim about bridging the digital divide & the importance of internet access, essential tools & digital literacy, prioritizing digital infrastructure, possible COVID-19 impacts on the digital divide, capitalism with empathy, why & how he started Silicon Harlem, key relationships for community development, online meetups & business, internet costs & limitations, 5G tech potential & conspiracies, internet service competition & regulation, the power of the FCC, the racial disparity of computer access, keeping the digital divide non-partisan, and much more.
Mentions & Recommendations
Clayton Banks is the Co-Founder of Silicon Harlem. The mission of Silicon Harlem is to transform Harlem and other urban markets into Innovation and Technology Hubs. Under his leadership, Silicon Harlem has been able to partner with the Department of Education for New York City to establish an after school STEM based startup accelerator, collaborate with the NYC Mayor's office to assess wireless broadband in upper manhattan and coordinate a virtual startup incubator for tech-based entrepreneurs.
Banks has established a comprehensive next-generation technology conference in Harlem, the Silicon Harlem tech conference is focused on envisioning the technological future of urban markets and how innovation can move a community forward. Prior to Silicon Harlem, Banks has been a pioneer in the cable and communications industry for over two decades.