Subscribe: Google Podcasts | Spotify | Stitcher | RSS | More
Gar Alperovitz talks Jim about system dynamics of ownership, control, politics, economics, US unions, governance, evolution, and much more…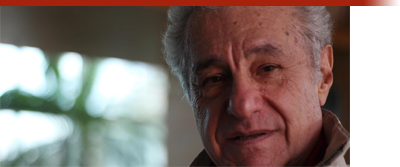 Gar Alperovitz talks to Jim about what his definition of systems & their relationship to ownership & control, economic & political components in systems, GameB, the legitimacy crisis & systems collapse, the failure mode of the political process, pervasive corporate influences, theory & experimentation, the past dynamics & current decline of US unions, finding appropriate levels of governance, complexities of worker ownership, race-to-the-bottom dynamics, materialism, municipalities as testbeds, openness to systemic change, Gar's four types of systemic evolution, and more.
Mentions & Recommendations
Gar Alperovitz is a founding principal of The Democracy Collaborative and has had a distinguished career as a historian, political economist, activist, writer, and government official. For 15 years, he was the Lionel R. Bauman Professor of Political Economy at the University of Maryland, and is a former Fellow of Kings College, Cambridge University; Harvard's Institute of Politics; the Institute for Policy Studies; and a guest scholar at the Brookings Institution. He is also the president of the National Center for Economic and Security Alternatives.
Gar is the author of critically acclaimed books on the atomic bomb and atomic diplomacy. As a well-known policy expert, he has testified before numerous congressional committees and lectures widely around the country.