Subscribe: Google Podcasts | Spotify | Stitcher | RSS | More
Jake Bornstein talks to Jim about Game A vs Gameb, exploration vs exploitation, uncertainty & clarity, leadership, decentralization, psycho-tech, and much more…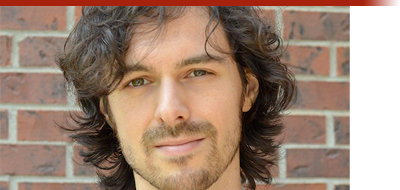 Jake Bornstein talks to Jim about what he learned from his eclectic career, understanding value, competing with Game A, collapse-first vs construction-first approaches to systems change, how Talentism works with & impacts Game A, corporate exploration vs exploitation, the cognitive science behind Talentism's processes, non-adaptive responses to uncertainty in business, finding clarity & foundations of conflict, driving cultural change through leadership, decentralization, Jake's view on Gameb, making room for confusion, Gameb leadership qualities & meta-skills, personal & social psycho-technologies, life as a practice, and more.
Mentions & Recommendations
Jake Bornstein is obsessed with unleashing human potential, seeing coordination toward shared goals as the main problem facing humanity, and has shaped his career around the unique intersection of systems thinking, cognitive science and the practicalities of executive decision making. He currently delivers this as a senior executive coach and facilitator with the firm Talentism, working with over 100 c-suite executives and fund partners through hypergrowth, pivots, M&A, executive restructurings, and the day-to-day challenges of leadership.
Prior to his work with Talentism, he was a facilitator at the Integral Center in Boulder Colorado, founder of his own consulting firm Mandala Consulting, the director of the non-profit Slow Money (applying the principles of Slow Food to finance), and an Investment Associate at Bridgewater Associates, working directly with Ray Dalio on special research projects, and building trading systems for international currency markets. He currently lives in Amsterdam with his wife and adorable dog, and when not working, enjoys skiing, exploring the world, and long conversations into the night with friends new and old.