Subscribe: Google Podcasts | Spotify | Stitcher | RSS | More
Ken McCarthy talks with Jim about the commercial shift of the internet, the evolution of internet media, online market potential, the high cost of free, and much more…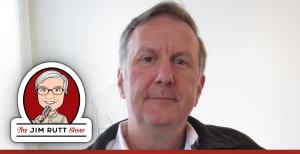 Internet pioneer Ken McCarthy talks with Jim about why & how he first got on the internet in 1993, what it was like to be in tech in the 90's, the walled gardens of the early internet, the birth of email, Well.com, the pre-commercial internet, brand vs direct response advertising & how they made their way to the internet, Ken's online businesses, the early days of AOL, the timeline of internet media, the state of podcasting today, understanding market potential & targeting, dangers of sleazy marketing & ad-supported business models, the high cost of free services, Facebook & Google's ad supremacy & what the future holds for them, publishing business models, the .com crash, and more.
Mentions & Recommendations
Ken McCarthy was one of the earliest and most effective evangelists of the movement to commercialize the Internet. Ever click on a banner ad? Ever calculate a click-through rate? Ever send an email with commercial intent? These things had an origin. Ken had a hand in all of them and was literally present at their creation. Ken was also one of the first to see the potential of and use the then-new pay-per-click ad platforms back when clicks were uniformly priced at a dime each. He was one of the earliest advocates of Google AdWords which had a lot of trouble gaining traction, let alone comprehension, in its first year.