Subscribe: Google Podcasts | Spotify | Stitcher | RSS | More
Author, founder & scientist Mark Burgess talks with Jim about his career, physics skill set, CFEngine, Promise Theory, AI, free will, spacetime, and much more…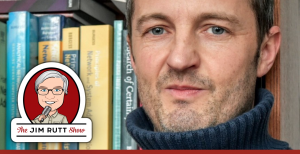 Author, founder & scientist Mark Burgess talks with Jim about why he made the switch from theoretical physics to computer science, the widely applicable skill set of physicists, what led him to create CFEngine, computer immunology, how he came up with Promise Theory & its connection to physics & network science, the relativity of systems, consistency in large-scale systems, what physics can teach computer science about uncertainty, the limits of Turing machines & deep learning, free will, Promise Theory's connection to agile & Daniel Mezick's work, dynamic subordination, logic vs emotion, spacetime, quantum gravity, how scale presents interesting solutions to the Fermi Paradox, and much more.
Mentions & Recommendations
Mark Burgess is a theoretician and practitioner in the area of information systems, whose work has focused largely on distributed information infrastructure. He is known particularly for his work on Configuration Management and Promise Theory. He was the principal Founder of CFEngine, ChiTek-i, and now co-founder and chief innovation officer at Aljabr Inc.
Mark is emeritus professor of Network and System Administration from Oslo University College. He is the author of numerous books, articles, and papers on topics from physics, Network and System Administration, to fiction. He also writes a blog on issues of science and IT industry concerns. Today, he works as an advisor on science and technology matters all over the world.