Subscribe: Google Podcasts | Spotify | Stitcher | RSS | More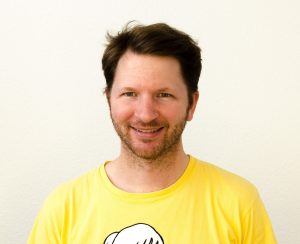 Trent McConaghy is the Founder of Ocean Protocol. He has 20 years of deep technology experience with a focus on machine learning, data visualization and user experience. He was a researcher at the Canadian Department of Defense and in 1999, he co-founded Analog Design Automation Inc. and was its CTO until its acquisition by Synopsys Inc. In 2004, he co-founded Solido Design Automation Inc., once again in the role of CTO.
Trent has written two critically acclaimed books on machine learning, creativity and circuit design and has authored or co-authored more than 40 papers and patents. He lives in Berlin, Germany.
Transcripts for The Jim Rutt Show featuring Trent McConaghy
Keynames for EP13:
Jim Rutt, Trent McConaghy, Santa Fe Institute, Analog Design Automation, Ocean Protocol, Synopsys, Solido Design Automation, Siemens, "Why Nations Fail", James A. Robinson, Daron Acemoglu, Ascribe, "Code", Lawrence Lessig, Bitcoin, Ethereum, Polkadot, Algorand, Dfinity, Cosmos Network, Bitcoin Cash, Bitcoin SV, Litecoin, Zcash, Robin Dunbar, SingularityNet, Ben Goertzel, Ralph Merkle, David Krakauer, Facebook, Google, Amazon, IBM, Toyota, BMW, Docker, TensorFlow, Vint Cerf, Bob Kahn, AWS, EC2, Golem, David Holtzman, W. Brian Arthur, "The Nature of Technology"
Keywords for EP13:
Jim Rutt, Trent McConaghy, audio, podcast, interview, Ocean Protocol, blockchain, cryptocurrency, encryption, Bitcoin, Ethereum, DCS triangle, BigChainDB, decentralized autonomous organizations, DAO, Interplanetary File System, IPFS, AI, AGI, mobility open blockchain initiative, MOBI, smart contracts, Moore's Law, incentives, data security, data privacy, engineering ethics, IP, IP security, transparency, public ledger, DCS Triangle, Decentralized – Consistent – Scalable, MongoDB, load balancing, double spend problem, BigChainDB, permissionless, censorship resistant, Interplanetary File System, IPFS, CRDT, distributed databases, replication, Byzantine fault tolerant protocols, BFT protocols, sharding, Dunbar number, smart contracts, decentralized finance, peer-to-peer lending, Merkle tree, nanotechnology, antifragile, data economy, big data, big AI, tokens, autonomous vehicles, federated learning, ontology, TCP/IP vs. OSI, IP, copyright, IP blockchain, data extraction, AI algorithms, blockchain governance, hard fork, token engineering