Subscribe: Google Podcasts | Spotify | Stitcher | RSS | More
Jason Wiener talks to Jim about prioritizing missions in business, downfalls of profit-maximizing, employee ownership structures, and much more…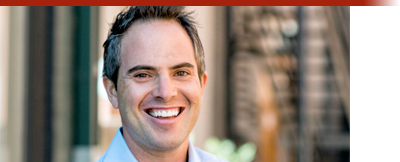 Practicing business entity attorney Jason Wiener talks to Jim about prioritizing the mission in a business, downfalls of profit-maximizing models & intentions, employee ownership structures, understanding & planning for trade-offs, adaptive vs rigid structures, types of fundraising & their long-term business implications, cooperatives including the new multi-stakeholder form, adapting existing ownership structures, for-benefit corporations, land trusts, the types of businesses Jason has worked with, and more.
Mentions & Recommendations
Jason Wiener comes to this work with a wide range of experience as an entrepreneur, litigator, activist, organizer and worker-owner. With more than fifteen years of experience as an attorney – his expertise and experience brings an innovative approach to solving client issues. Jason's work has charted a new and grander course for the potential of democratized economic structures to re-calibrate the hazardous course set by "business as usual." He has published more than six scholarly law review articles on international, human rights and renewable energy topics and speaks regularly about worker-owned and cooperative business model, non-extractive finance, the future of work, the contemporary and teal practice of law, distributed solar policy and sharing economy legal issues. Jason has been an adjunct professor in Colorado State University's Global Sustainability and Social Enterprise program, where he taught an MBA course on business law and ethics. He has also been a guest lecturer at the University of Colorado Law School's Entrepreneurial Law Clinic and at the Watson Institute.