Subscribe: Google Podcasts | Spotify | Stitcher | RSS | More
Jim has a wide-ranging talk with returning guest Robert Tercek about competing visions of the metaverse…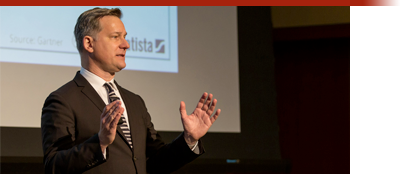 Jim has a wide-ranging talk with returning guest Robert Tercek about competing visions of the metaverse, centralized vs. decentralized models, the importance of interoperability standards, differences between VR & AR, digital twins, digitization of the supply chain, AI-enabled creation of artificial worlds, Unity's democratizing approach to 3D creation tools, the metaverse's potential for social harm, Marc Andreessen's statements about "Reality Privilege," whether the metaverse will be an extension of digital feudalism, mental-health externalities of social media, keeping "useless humans" occupied versus a world where everyone can be useful, meaning & craftsmanship in digital worlds, the challenge of 3D search, the illusion of "free" services, and more.
Sources for unpacking the metaverse:
Robert Tercek is an award-winning author and one of the world's leading authorities on dematerialization and the virtual economy. He has supervised the launch of new digital services that are used by hundreds of millions of people every day, including the first streaming video on mobile phones, the largest live educational program on the web, and some of the earliest games on a variety of platforms, including PCs, the web, and mobile.